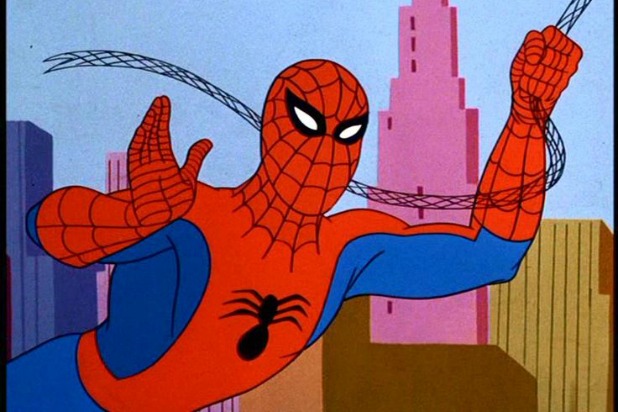 The upcoming "Spider-Man: Homecoming" musical score will resurrect the classic 1967 "Spider-Man" cartoon theme.
Oscar-winning composer Michael Giacchino took to Twitter on Friday to release the first bit of the "Homecoming" score, which features an updated, decidedly slower version of the famed cartoon theme.
"Who's ready for your friendly neighborhood you-know who?" tweeted Giacchino.
"Spider-Man: Homecoming" will be the first Spider-Man film to incorporate the '67 cartoon's jingle into the film's score.
Previously, the cartoon theme was only referenced by street busker characters (in the first two Sam Raimi "Spider-Man" films), parades (2007's "Spider-Man 3") and as a ringtone (2014's "The Amazing Spider-Man 2" from Marc Webb). Michael Bublé also sang a big band cover of the song which can be heard in the credits of "Spider-Man 2."
Also Read: Watch Peter Parker Get Caught in New 'Spider-Man: Homecoming' Clip (Video)
In "Homecoming," Tom Holland plays young Peter Parker/Spider-Man (who debuted the character in "Captain America: Civil War"). Young Spidey starts to navigate his newfound identity following the high of joining up with the Avengers. He lives with Aunt May (Marisa Tomei) and is under the watchful eye of his new mentor Tony Stark (Robert Downey, Jr.). When the Vulture (Michael Keaton) emerges as a new villain, everything that Peter holds most important will be threatened.
"Spider-Man: Homecoming" will be released in theaters on July 7.
Listen to the original "Spider-Man" intro theme to compare to Giacchino's upcoming score: