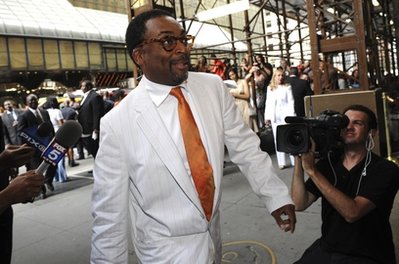 Spike Lee screened some of his new HBO documentary that includes a look at the massive BP Gulf oil spill and says no one from the oil giant is speaking to him.
The director showed about 90 minutes of "If God Is Willing and Da Creek Don't Rise" at the National Association of Black Journalists convention in San Diego on Saturday. The film is a follow-up to "When the Levees Broke" about the devastation of Hurricane Katrina.
It chronicles the impact of the spill on people who have yet to fully recover from Katrina.
He also called on President Barack Obama to "bring the hammer" on BP and make the company pay.