Stacy Keibler's career is really starting to cook, judging by her latest project.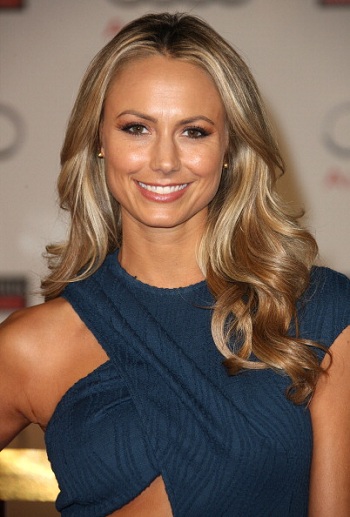 The former WWE Diva and "Dancing With the Stars" alum (and current George Clooney girlfriend) will host "Supermarket Superstars," a new reality series for Lifetime, the network said Friday.
Also read: Stars on the Golden Globes Red Carpet (Slideshow)
The series will feature aspiring food entrepreneurs pitching their food-product inventions to a panel of industry experts, with the ultimate victor receiving a nationwide launch in a major grocery-store chain.
The panelists will act as mentors to the contestants, offering their critiques as the competitors hone their ideas before presenting their concepts to a top supermarket buyer.
Also read: Marc Cherry's "Devious Maids" Picked Up by Lifetime
The series, which has been picked up for 10 episodes by Lifetime, is produced by the Weinstein Company (also responsible for the similarly structured "Project Runway") and Studio Lambert ("Undercover Boss").