Stellan Skarsgård has joined the cast of Peter Chelsom's "Hector and the Search for Happiness," the Solution Entertainment Group and producers Judy Tossell of Egoli Tossell Film and Christine Haebler of Screen Siren Pictures announced Thursday.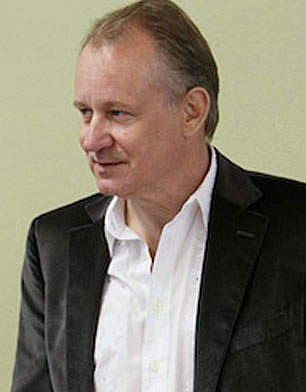 Skarsgård joins Simon Pegg, Rosamund Pike and Christopher Plummer in the film, based on the bestselling novel of the same name by François Lelord. The script is written by Maria von Heland, Chelsom and Tinker Lindsay.
Skarsgård will play Edward, a rich, jaded banker whom Hector (Pegg) befriends on his flight to China. German actress Marianne Sägebrecht will also appear in film, playing a clairvoyant who has lost her ability to see into the future.
The film is a German/Canadian co-production, produced by Judy Tossell for Egoli Tossell Film and Christine Haebler for Screen Siren Pictures, with Jens Meurer and Trish Dolman executive producing.
Principal photography is due to begin in January 2013. Wild Bunch Germany is co-producing and distributing in German-speaking Europe and Entertainment One has acquired all rights for Canada.
UTA is representing U.S. rights. The Solution is handling international rights to the film and is selling the title to buyers at the American Film Market.