Ever wonder what the best advice was that your favorite Hollywood A-lister ever received? Or perhaps their best day, proudest accomplishment, or what they're looking forward to?
In honor of Esquire's 80th anniversary, the men's magazine compiled a massive photo gallery featuring 80 of the most accomplished men on the planet — ranging anywhere between the ages of 80 and one — and asked them for their best response to those (or at least some of those) questions.
See photos: 60 of Fall's Anticipated Movies Starring Leo DiCaprio, Joseph Gordon-Levitt, Sandra Bullock
TheWrap picked out its favorites, like "Breaking Bad" star Aaron Paul's simple directive: "Don't be a d-bag." Or how comedy icon Robin Williams' learned to just say no, and Bradley Cooper's optimistic view on life, which can change any and every day.
See what those three, and plenty of others — like Stephen Colbert, "Hunger Games" star Josh Hutcherson and Bill Murray — had to say, below:
Stephen Colbert (Comedian, Comedy Central's "The Colbert Report") 
Best day so far: "I know I should say getting married or the birth of my child, but last Friday was pretty good. And there was nothing special about it. It just felt really good."

Proudest accomplishment: "Doing what I do for a living and doing it in the city I want."

Josh Hutcherson (Actor, "The Hunger Games")
Best advice he's gotten: "It came through somebody else from Tom Hanks: 'Fame doesn't change you; it just magnifies whoever you are.' And through my many years of experience, I have definitely seen that. Great people become even more great; people who are bad become even worse."
Most looking forward to: "Having a family."
Bradley Cooper (Actor, "The Hangover" trilogy)
Best advice he's gotten: "I've been given a lot of advice. Great advice. But recently, it was a friend of mine who was quoting another friend of his who had given him this advice, talking about relationships. But I can't say what the advice is. But it was good."
Most looking forward to: "I'm most looking forward to each day as it comes, really."
Aaron Paul (Actor, "Breaking Bad")
Best advice he's gotten: "Simple: Be kind and don't be a d-bag."

Most looking forward to: "Life with my new wife, and maybe having some kids running around in the world."
Robin Williams (Actor, "The Crazy Ones")
Best advice he's gotten: "It was by Bette Davis. We were doing 'Laugh-In,' and she got the whole cast together and said, 'Just learn to say no.' I thought, Wow, pretty interesting, because she was doing 'Laugh-In.'"

Most looking forward to: "Grandchildren. I can't wait to see how my son does as a father. Revenge will be mine!"
Jon Hamm (Actor, "Mad Men")
Best day so far: "I remember coming out to California after college, by myself, in a 1986 Toyota Corolla. I was driving into L.A. for the first time, and it was a beautiful day, everything that southern California's supposed to be, and I remember thinking: I finally made it to California."

Proudest accomplishment: "I can remember being very proud upon finishing the pilot of 'Mad Men.' Granted, acting is not the hardest thing in the world – it's not like I'm a lead miner – but you can still have a pretty healthy sense of accomplishment when you get something done against all odds."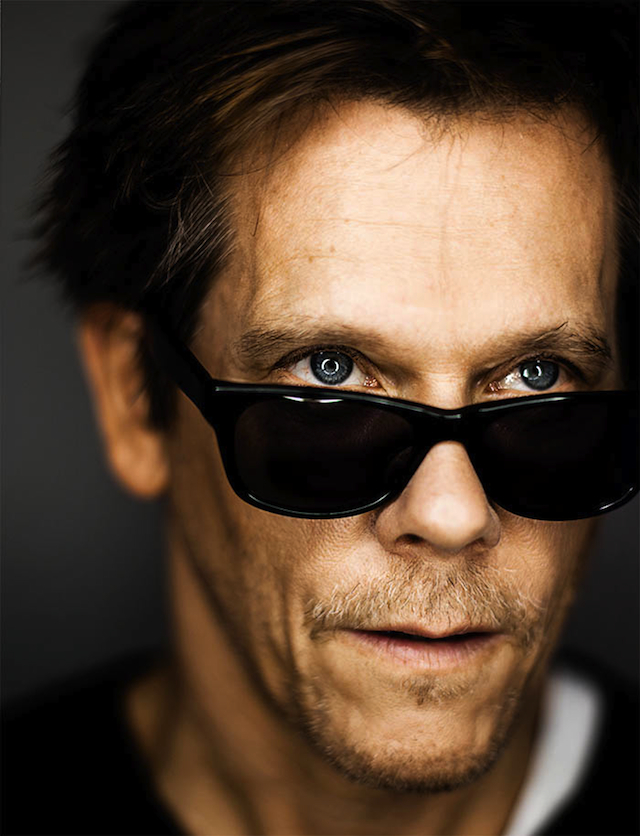 Kevin Bacon (Actor, "The Following")
Best day so far: "I would say–not to evade the question–there's two days: two kids, two births, two best days of my life."

Proudest accomplishment: "You raise your kids and you have no idea what you're doing. And then they turn into human beings–compassionate, honest, creative, finding their place on this planet. Having any kind of part in that is a huge achievement to me. "