Stephen Colbert and Jon Stewart may be coming to Washington for rival marches and rally Oct. 30, but Colbert is also showing up on Friday to testify before a Congressional committee.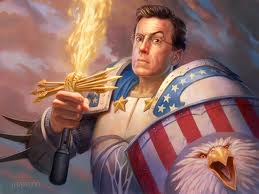 Colbert will join United Farm Workers' President Arturo S. Rodriguez for a House Judiciary Committee's immigration panel on "Protecting America's Harvest," the UFW said Wednesday.
The Comedy Central star spent a day in August working on a corn and vegetable farm in New York State along with Rodriguez. The segment is due to air Wednesday night on his "Colbert Report," along with an interview with the panel's chairman, Rep. Zoe Lofgren, R-Calif.
In June, the UFW launched a "Take Our Jobs" campaign that invites U.S. citizens and legal residents to replace hundreds of thousands of immigrant field laborers, most of whom are undocumented.
According to the union, more than 3 million people have visited the campaign's website. Of those, 8,600 have expressed an interest in seeking employment as farm workers. But dspite the numbers, only seven people have taken the UFW up on its offer to take a job in agriculture.
The UFW has been working on legislation with the agricultural industry that would give undocumented farm workers already in the country the right to earn legal status by continuing to work in agriculture.