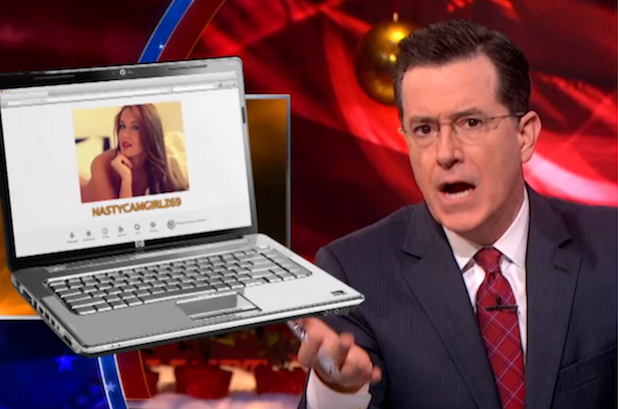 The National Security Agency is taking its snooping virtual by infiltrating online games such as "World of Warcraft," according to new documents leaked by the Military Industrial Complex's favorite thorn in the side, Edward Snowden. 
Some may see the agency's moves as a disturbing violation of privacy, but Stephen Colbert hailed the spying group's actions as an exciting breakthrough for espionage on Monday's edition of "The Colbert Report."
"Folks, the NSA is just doing their job, and they're just doing it in more places than you ever imagined," Colbert said. "That's right — the NSA is spying on 'Second Life,' a game for people who don't have a first one."
Also read: Jon Stewart Apologizes to Megyn Kelly, Fox News for White Santa Jokes (Video)
Unfortunately, all that infiltration of online worlds contain brought no evidence that the agents were able to unravel any terrorist plots, according to the Guardian. To which Colbert responded, give it time.
"So no terrorists in 'World of Warcraft,' which means they must have moved on to 'Madden 25,'" Colbert said.
But the extent of government surveillance isn't limited to online games. The Federal Bureau of Investigation has been able to spy on people through their webcams for years, according to a recent article in the Washington Post.
"Folks, this is a major breakthrough," Colbert said. "Previously, if you wanted to watch someone with a webcam you had to pay $1.99 per minute, and what they were strapping on was not a suicide vest."
Watch the video: