Steve Nickerson has been named president of Millennium Entertainment, the company's CEO Bill Lee confirmed to TheWrap on Friday.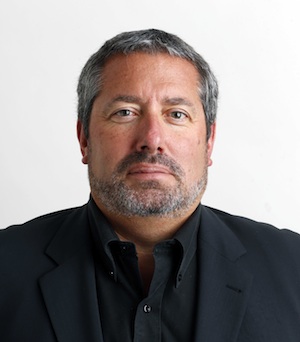 In this new position, Nickerson, will report directly to Lee, and will oversee the sales, marketing and distribution departments for the fast-expanding company, which is aiming to "become the strongest independent film distributor in the market," Lee told TheWrap.
"Over the past two years, we have worked to build the base infrastructure of the business. Our successes this year have enabled us to evolve to the next level of management," he said. "We are very fortunate to have Steve who is a long-time colleague, friend, and someone I worked with at Blockbuster. I think he is one of the premiere executives in the film business and I am thrilled that he is here."
Nickerson will start his new job immediately.
Nickerson comes to Millennium from Summit Entertainment where he served as president of home entertainment, after building the division from the ground up. He was responsible for development, sales, marketing and distribution of all physical and digital home entertainment products and achieved over $1 billion in net sales in less than four years. Prior to Summit, Nickerson held several positions at Warner Home Video, including worldwide vice president of DVD marketing and senior vice president of U.S. sales.
"Steve joins Millennium having a proven track record and a true understanding of every aspect of our business. His knowledge and vast experience will be great assets, and I look forward to working with him as the company moves into its next phase," said Lee.
Formed in 2010 and led by Lee, Millennium Entertainment is a leading independent supplier that acquires and distributes feature films. Most recently the company released "The Paperboy," directed by the Oscar-nominated Lee Daniels ("Precious") and starring Matthew McConaughey, Zac Efron, David Oyelowo, Macy Gray, John Cusack and Nicole Kidman and Richard Linklater's "Bernie," co-written by Skip Hollandsworth and Linklater, starring Jack Black, Shirley MacLaine and Matthew McConaughey.
Next year, the company has an exciting slate, including "The Iceman," which it will release in May.
Millennium Film has a sixty percent stake in Millennium Entertainment and Exclusive Media has a 20 percent stake.