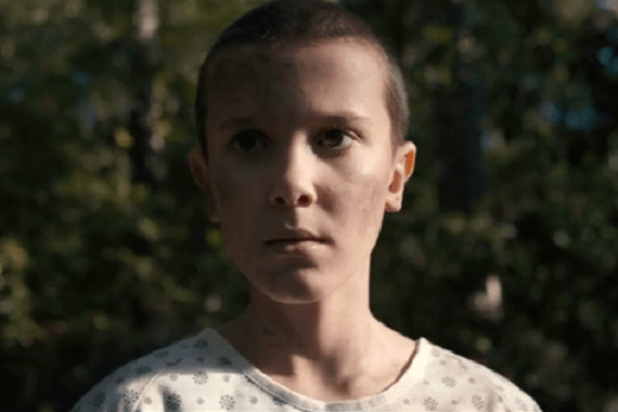 Just little off the top? Not for Millie Bobby Brown.
The actress, who's captivated audiences with her portrayal of mystery child Jane "Eleven" Ives on the Netflix series "Stranger Things," shared a video with her Twitter followers on Sunday, depicting her getting un-locked in a big way for the role.
"Here it is!! The video of me getting my hair shaved for #StrangerThings. Enjoy!" Brown wrote.
Also Read: 'Stranger Things' Creators Promise 'Justice for Barb' in Season 2
The actress added the hashtag, "#buzzed."
The video, set to the Beyonce song "Pretty Hurts," depicts Brown in the barber's chair, making goofy faces as her tresses are reduced to boot-camp readiness.
If you woke up on this fine Monday morning thinking, "You know, I'd really like to see a 12-year-old girl get her head shaved" … well, you should probably seek counseling. And second, today's your lucky day.
Also Read: Watch 'Stranger Things' as a Wacky 1980s Sitcom (Video)
Since its debut last month, Netflix's "Stranger Things" has been the surprise hit of the summer, with the official announcement of a Season 2 pick-up expected imminently.
The thriller, about the disappearance of a young boy '80s small-town America, has struck a nerve with viewers and many critics, making the eight-episode series Netflix's most-talked-about series premiere since "Making a Murderer" late last year.
Watch Brown get sheared in the video below.
Here it is!! The video of me getting my hair shaved for #StrangerThings. Enjoy!??????'?#buzzedpic.twitter.com/qFQWwib1ti

– Millie Bobby Brown (@milliebbrown) August 21, 2016