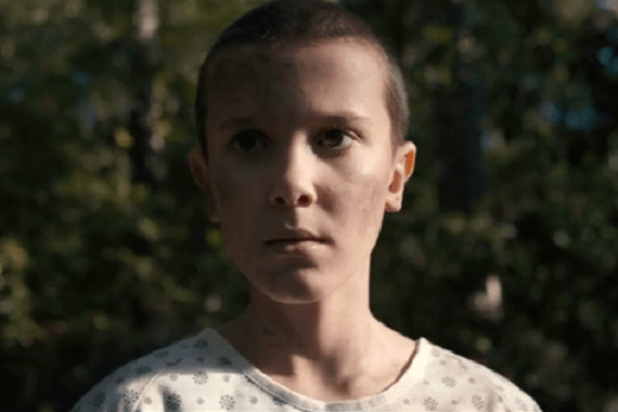 Prepare to get turned upside-down all over again, "Stranger Things" fans.
The supernatural Netflix series released a photo for its Season 2 cast on Friday, revealing a number of familiar faces to fans of the series.
"Back in production, see you next year," the show tweeted, in a message and photo that were posted — of course — upside-down.
Also Read: 'Stranger Things' Halloween Newscast Addresses the 'Where's Barb?' Question (Video)
Among the returning cast members are Millie Bobby Brown, who plays the specially gifted Eleven; Gaten Matarazzo (Dustin); Finn Wolfhard (Mike Wheeler); and Caleb McLaughlin (Lucas).
Oh, and it appears that the continuing saga of Steve and Nancy will continue to, um, continue, as Natalia Dyer and Joe Keery are also pictured in the photo.
sƃuıɥʇɹǝƃuɐɹʇs#
ɹɐǝʎ ʇxǝu noʎ ǝǝs
uoıʇ?"npoɹd uı ʞ?"ɐq pic.twitter.com/jYd1tDsPRi

– Stranger Things (@Stranger_Things) November 4, 2016
While the photo didn't indicate whether this is the full cast for Season 2, there are a couple of noticeable absences that might give fans pause — we'll let you scrutinize the photo and hand-wring on your own.
Also Read: 'Stranger Things' Mashup Makes Charlie Brown Holiday Special Even Weirder (Video)
Can "Stranger Things" top itself in the second season? Share your thoughts in the comments section.