"Iron Man 3," "Despicable Me 2" and "Man of Steel" have grabbed the headlines as the top-grossing movies of summer, and flops like "The Lone Ranger," "After Earth" and "R.I.P.D" generated their share, too.
Here are five films — some big, some small — that did better than expected once they hit the box office … and might not have gotten the attention they deserved.
Also read: Box-Office Record for Summer 2013? We're Counting on You, 'Kick Ass 2'
"Now You See Me" Summit's tale of larcenous illusionists raised eyebrows when it cleared $100 million domestically – it's at $115 million now — but the international performance of the $75 million thriller has been even more impressive. It's taken in more than $140 million overseas, and will open in Japan and China later this month. Directed by Louis Letterier, it features an ensemble cast that features Jesse Eisenberg, Mark Ruffalo, Woody Harrelson, Morgan Freeman and Isla Fisher. With "The Purge" and "Man of Steel," it's one of just three movies that's generated a sequel.
"The Conjuring" The success of the $19.5 million thriller from New Line and Warner Bros. is causing the studios to re-think the conventional thinking that horror movies don't work in summer. It opened with a stunning $41 million and, boosted by strong reviews and strong word of mouth, has run up $120 million domestically in just three weeks. Before it's done, "The Conjuring" could wind up fourth on the list of all-time supernatural horror films, behind only "The Sixth Sense," "The Exorcist" and "What Lies Beneath." The film's success no doubt helped director James Wan land a very plum gig – directing "Fast & Furious 7." It's not official yet, but you can expect a sequel here, too.
"World War Z" Brad Pitt's zombie thriller just cleared $500 million at the worldwide box office for Paramount and is the actor's highest-grossing film ever. With a $190 million production budget, it won't be a huge hit for the studio and Viacom chief executive Phillipe Dauman said he thought the crowded summer box office kept it from doing even better. But it made a remarkable recovery from early summer, when blistering press reports of re-shot endings and cost overruns had it tracking at less than half the $66 million it opened to in June. It's absolutely the comeback movie of the year.
"This Is the End" Movies about celebs and the industry rarely connect with the mainstream, but Seth Rogen's raunchy and R-rated comedy did. Rogen and Evan Goldberg wrote and directed the tale of a bunch of partying celebs dealing with the apocalypse. Jonah Hill, James Franco, Emma Watson and Michael Cera were among the young stars playing over-the top versions of themselves. Made for less than $30 million, it's about to hit $100 million domestically for Sony and has even brought in $15 million from overseas.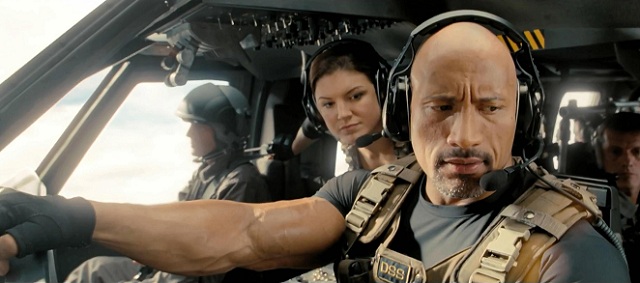 "Fast & Furious 6" It was a given that Universal's cars-and-criminals sequel was going to be a hit, but no one predicted it would deliver the studio's biggest global opening ever at $314 million. Vin Diesel, Dwayne Johnson and their cohorts made a blowout of the showdown with "The Hangover III" with their $117 million domestic debut, and paced the Memorial Day weekend to an all-time record. It's a major moneymaker for Universal despite its $160 million budget and could hit $800 million worldwide. And "Fast & Furious 7" should do even better next year.