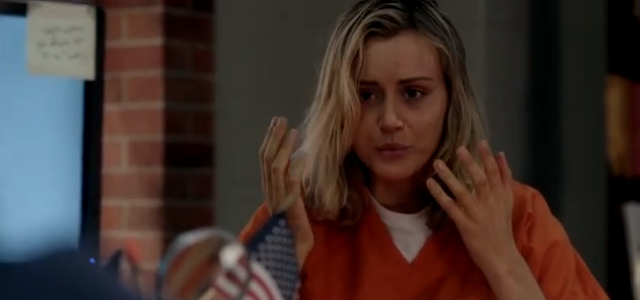 Netflix is going to prison for it's newest original series, "Orange is the New Black," premiering July 11.
The dramedy starring Taylor Schilling and Jason Biggs is based on Piper Kerman's memoir of the same name. Kerman, who is portrayed as "Piper Chapman" in the Netflix version, spent a year in the infamous Danbury, Connecticut federal penitentiary, 10 years after being caught delivering a suitcase of drug money for an ex-girlfriend.
Also read: Laura Prepon Joins Netflix Series 'Orange Is the New Black'
A completely different person (no longer a lesbian apparently) with a straight-laced life, Chapman has to leave boyfriend Biggs for the terrifying prospect of life behind bars. Then, hilarity and life lessons ensue.
Amazon describes the book, based-on-a-true-story, as "heartbreaking, hilarious, and at times enraging," and says it "offers a rare look into the lives of women in prison-why it is we lock so many away and what happens to them when they're there."
Watch the video: