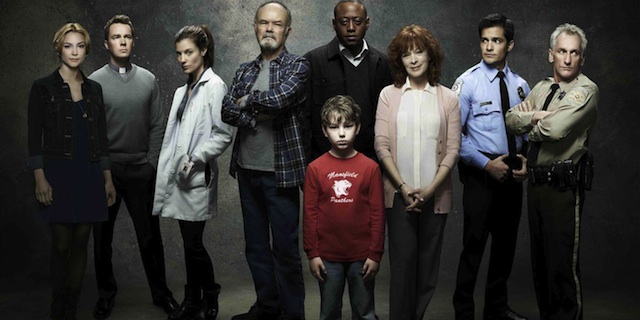 ABC Entertainment Group president Paul Lee announced the midseason premiere dates for new drama "Resurrection" and reality series "The Quest."
"Resurrection" will premiere on Sunday, March 9 at 10 p.m., taking up the timeslot from new limited series "Betrayal." "The Quest" debuts Thursday, January 2 at 8 p.m. with a two-hour premiere, filling "Once Upon a Time in Wonderland's" slot.
Lee went on to reiterate what the network is calling its split-season scheduling, which will have its series airing the first half of its new episodes continuously without running (or running very few) repeat episodes in between and then doing the same in the spring.
See video: Comic-Con Quickie: 'Once Upon a Time' Gets Peter Pan, Tinkerbell and … Ariel?
See the spring debut dates below:
Thursday, January 2
8:00-10:00 p.m. "The Quest" (special two-hour premiere)
Wednesday, February 26
10:00-11:00 p.m. "Nashville"
Thursday, February 27
9:00-10:00 p.m. "Grey's Anatomy"
10:00-11:00 p.m. "Scandal"
Sunday, March 9
8:00-9:00 p.m. "Once Upon a Time"
9:00-10:00 p.m. "Revenge"
10:00-11:00 p.m. "Resurrection"