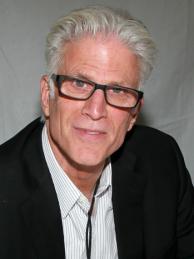 Ted Danson has joined CBS' aging but still thriving procedural "CSI: Crime Scene Investigation," filling the lead role created when Laurence Fishburne clocked out last month.
Also read: Laurence Fishburne Choose Red Pill, Leaves 'CSI'
The multiple Emmy-winning former "Cheers" stud will play the new supervisor for the grave shift, said the network. The character has yet to be given a name. (Our suggestion: Mr. Cornelius Satchmo Ignatius, who frequently says, "That's Mr. C.S.I. to you, sweetheart.")
Danson's HBO comedy "Bored to Death," which returns in the fall, has not yet been renewed for a fourth season. But Danson will remain a series regular if it does.
Danson's first "C.S.I." episode will be the 12th-season premiere, which CBS has set for September 21 at 10 p.m.
That's also when the clock starts counting down to the inevitable John Ratzenberger-as-a-corpse cameo.