Telemundo is about to get mucho mas grande in the local-news department.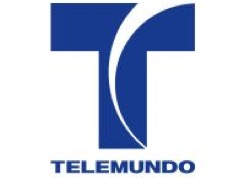 The Spanish-language network announced Monday that it will boost its local news and public-affairs programming by 25 percent, in an initiative that will be completed by Jan. 2012.
The expansion, which began with the revival of the daily, two-hour news broadcast "Buenos Dias Los Angeles" on KVEA in June, will pick up speed in September, with the launch of monthly, locally-produced public-affairs programs in Los Angeles, New York, Miami, Houston, Chicago, Denver, Dallas and Phoenix.
Among the additional programming: Twice-nightly, locally-produced newscasts on Telemundo's Denver station KDEN, and "Buenas Dias Houston," which will be based on the "Buenas Dias Los Angeles" format of local, national and world news, coupled with weather, traffic and segments of interest to Hispanic viewers. Both are expected to launch next month.
Overall, Telemundo's new programs will account for more than 1,000 hours of additional news and public-affairs programming annually.
Telemundo Station Group president Ronald J. Gordon said that the new programming " reinforces our commitment to the communities we serve … The launch of more than one thousand additional hours of news and public affairs programming, coupled with an upgrade of the stations' technical infrastructure, demonstrate our commitment to localism."