Even Brian Grazer started with a little movie called "Splash," starring a then-unknown Tom Hanks.
True, that was a Disney movie, but the days when new producers can align with major studios are long gone. Now, to get a project off the ground, it takes workaday jacks-of-all-trades who spend their days scrambling to find projects and the money to finance them.
And even when they taste success, they're still juggling.
"When 'Margin Call' won an Independent Spirit Award — and I have it on my mantle at home — it felt pretty great," Neal Dodson, a partner with Zachary Quinto and Corey Moosa at Before the Door Pictures, told TheWrap.
Also read: More Producers Who Are Making a Mark on Hollywood
At the same time, "the first major benchmark for us will be a time when our movies aren't sort of hand-to-mouth. Right now, we're basically making fees on our movies that allow us to extend the life of our company for 'X' number of months," he said. "I'd love to not be movie-to-movie. I'd like to be – movie to two movies."
Dodson, Moosa and Quinto — better known as "Star Trek's" latest Spock — are among the most interesting young producers in Hollywood. Their projects are ambitious, challenging and successful.
Also read: Michael Benaroya: Film Financier to Watch
TheWrap has identified nine more like them: Hollywood's future Grazers (and Robert Rodriguezes and Kevin Smiths). They are listed in alphabetical order.
Keep your eye on them.
ANNAPURNA PICTURES
Megan Ellison
The daughter of billionaire Oracle founder Larry Ellison, Megan Ellison has the financial ability to do pretty much what she pleases.
And she's chosen to make movies. Good ones. With talented directors.
Her Annapurna Pictures has worked with Spike Jonze, Kathryn Bigelow and Paul Thomas Anderson. She executive produced 2010's Oscar-nominated "True Grit" and smaller projects like 2010's "Main Street," starring Colin Firth and Ellen Burstyn.
Her production company is executive producer on "Cogan's Trade," starring Brad Pitt, Ray Liotta and James Gandolfini, and producer of "Lawless," both slated for release later this year by the Weinstein Co.
Also read: The Ellison Kids: Billionaire Producers Making Their Mark on Hollywood
"Cogan's Trade," is a mob drama from director Andrew Dominik, whose last film was the acclaimed "The Assassination of Jesse James by the Coward Robert Ford."
"Lawless" is about a gang of bootleggers during the Depression who are threatened by authorities who want a cut of their action. The John Hillcoat film, which was formerly titled "The Wettest County," stars Tom Hardy, Gary Oldman, Jessica Chastain, Guy Pearce and Shia LaBeouf.
With four projects in post-production and another filming, Ellison has established herself and her company as a significant force in Hollywood based on the quality of her output, even as she has remained low-key, shunning interview requests and the spotlight. She is so shy she wouldn't provide a recent photograph. She is pictured above with producers Michael Benaroya, Randall Emmett and Brandon Grimes.
What Others Say: "She's incredibly impressive," said Doug Wick, producer of 1999's "Girl, Interrupted" and 2000's "Gladiator, who is co-producing "Lawless" with Ellison. "She has that rare balance of having really great taste, real respect for people who are genuinely gifted, real appreciation, and then also having a really clear practical streak."
Upcoming Projects: "The Master," "Lawless," "Cogan's Trade," "The Grandmasters," "Zero Dark Thirty" and an untitled Charlie Kaufman-Spike Jonze project.
– Joshua L. Weinstein
BCDF PICTURES
Brice Dal Farra, Claude Dal Farra, Lauren Munsch
BCDF brought three movies, "Bachelorette," "Predisposed" and "Liberal Arts," to the Sundance Film Festival this year.
They all sold.
The company, which has its own mini-studio – a 35-acre campus in upstate New York, complete with soundstage, editing suites, offices and wardrobe department – made seven pictures in the last 18 months, Claude Dal Farra, who runs the company with his brother, Brice Dal Farra, and business partner, Lauren Munsch, told TheWrap.
BCDF also has its own film fund, Strategic Motion Ventures, to finance its pictures. Among its most notable projects was last year's "Higher Ground," Vera Farmiga's directorial debut.
The Dal Farras became producers almost by mistake. Claude Dal Farra, who holds a Ph.D. in biochemistry, and his brother, who is adept in finance, had started a nonprofit organization to make mental health and wellness videos. When donations started to dry up, they figured they'd start a for-profit company to make movies.
BCDF was born.
Brice Dal Farra still handles finances, Claude Dal Farra is involved in production and Munsch, a cardiologist, is involved in legal affairs, casting and other matters.
BCDF will make "anything that is not going to be too violent or too much blood," Claude Dal Farra told TheWrap.
What Others Say: "They have taste, and they are very careful with their money. They know where to spend it and how to spend it, and they select filmmakers who are incredibly creative, incredibly talented, but also responsible," Michael Barker, co-president of Sony Pictures Classics, told TheWrap. "They understand everything from international sales to financing movies to working with high-quality filmmakers. And I have to say, you have to give them credit for taking risks – and those risks paying off."
Upcoming Projects: "The Last Keepers," starring Aidan Quinn, Virginia Madsen and Olympia Dukakis; and "Rhymes With Banana," starring Zosia Mamet of HBO's "Girls" and "Mad Men," and Jaleel White, late of "Dancing With the Stars."
– JLW
BEFORE THE DOOR PICTURES
Corey Moosa, Zachary Quinto, Neal Dodson
Zachary Quinto is best-known as an actor, but the star of J.J. Abrams' "Star Trek," as well as television's "American Horror Story" and "Heroes," is also a serious producer.
With "Margin Call," a 24-hours-in-the-life-of story about investment bankers at the beginning of the financial crisis, Quinto and partners Neal Dodson (above, left) and Corey Moosa proved they'll take on a challenge. If the topic wasn't risky enough, add the roll-of-the-dice of writer and director J.C. Chandor, making his feature debut.
In the end, the risk paid off: The 2011 film, starring Kevin Spacey, Demi Moore and Stanley Tucci, was critically lauded; Chandor was nominated for a screenwriting Oscar, and the movie received two Independent Spirit Awards.
Before the Door's next film will feature an even bigger star: Robert Redford.
Dodson, Quinto and Moosa, who met as drama students at Carnegie Mellon University, are now co-producing "All Is Lost," about a man (Redford) lost at sea in a sailboat, with Teddy Schwarzman's Black Bear Pictures. Before the Door is also producing a pilot for TNT and has sold a pilot for the CW network. In addition, they produce graphic novels and provide web design services.
The team is drawn to projects that "are socially relevant, innovative in some way, whether it's in style or in actual content," Quinto told TheWrap. "And we're really interested in working with new voices."
What Others Say: "They had a real vision for what this movie was," Eric d'Arbeloff, Roadside Attractions co-president said of "Margin Call." "A movie that gets made with real stars and feels like a real Hollywood movie but somehow isn't, is a pretty rare thing, and I think it takes a kind of vision from a producorial standpoint to pull something like that together."
Upcoming Projects: "All Is Lost," starring Robert Redford; "The Banshee Chapter"; "The TWV Project."
– JLW
BLACK BEAR PICTURES
Teddy Schwarzman
Having trained as a lawyer and then served as an apprentice in the packaging department of Cinetic Media, Teddy Schwarzman impressed his colleagues with his willingness to learn the fundamentals, despite being a son of privilege — his father is the Blackstone Group billionaire Stephen Schwarzman.
Last year, Schwarzman founded Black Bear Pictures, and already he's drawn an impressive list of talent, including Mark Wahlberg, Russell Crowe and Catherine Zeta-Jones for the upcoming "Broken City," as well as Jeremy Renner for the slated "King of Heists."
In addition, he's teamed with other producers (including Before the Door Pictures) on "All Is Lost," starring Robert Redford.
What Others Say: "Teddy decided he wanted to be a producer, and he was very methodical in acquiring the building blocks in order to optimize his natural talents," John Sloss, head of Cinetic Media, told TheWrap. "He observed the financing of movies here, and by the time he left was in a perfect position to go out and be an active producer — he was smart and pragmatic enough to realize he needed to acquire that knowledge."
Upcoming Projects: The wry comedy "A.C.O.D." starring Richard Jenkins should see release this year, while "Broken City" is in post-production, and "All Is Lost" is in pre-production. An untitled drama from Iranian director Ramin Bahrani ("Chop Shop"), cited by Roger Ebert as the filmmaker of the decade in 2009, stars Dennis Quaid and Zac Efron and should appear this year.
– Fred Schruers
BORDERLINE FILMS
Antonio Campos, Sean Durkin, Josh Mond (left to right)
The trio of friends who began collaborating at NYU film school came out of the gate quickly with Antonio Campos's "Afterschool," an entrant in Un Certain Regard section at Cannes in 2008. It went on to receive an Independent Spirit Awards nomination.
They take turns writing and directing, while producing for one another.
Borderline found success with "Martha Marcy May Marlene," the religious cult movie starring Elizabeth Olsen, which wowed Sundance in 2011 and sold to Fox Searchlight for $1.6 million, leading to a first-look Borderline deal there.
The three men took their name from an inclination to work the seam between low-budget and bigger-scale productions.
What Others Say: "Their films are disciplined and uncompromised and very much their own vision," said indie veteran Ted Hope, who co-produced "Martha Marcy May Marlene." "I think one of the benefits of a collaborative group is they support each other from the early script drafts; directing and producing is a very lonely game, you're frequently beaten down, but to know you're not alone and somebody has your back reaffirms their choices — and you see that in the bravery of their approach."
Upcoming projects: Campos's dark Paris-set "Simon Killer" and a film Josh Mond is currently writing and plans to direct.
– FS
DUPLASS BROTHERS PRODUCTIONS
Mark Duplass (left) and Jay Duplass
Mark and Jay Duplass's first feature was 2005's "The Puffy Chair," which they made for $15,000. The film went on to receive a nomination for an Independent Spirit Award and won an Audience Award at SXSW Film Festival.
Since then, they've gained fame as producers, writers and directors on such projects as "The Do-Deca-Pentathlon," which they produced, wrote and directed, as well as the upcoming "Safety Not Guaranteed," which they executive produced and which also stars Mark Duplass.
The brothers have successfully managed the transition between the indie world and the studio world. As an actor, for instance, Mark Duplass stars in the upcoming DreamWorks picture "People Like Us," a drama that also features Elizabeth Banks, Chris Pine and Olivia Wilde. Their 2012 film, "Cyrus," which they wrote and directed, was a Scott Free production, starring John C. Reilly, Jonah Hill and Marisa Tomei.
"Jay and I often find people have one indie film in them," Mark Duplass told TheWrap. "They struggle through one, then they want to get into the studio world. We may be gluttons for punishment, but we like coexisting in both the studio world and the micro-budget world."
Because Mark Duplass and his wife, Katie Aselton, appear as regulars in the FX Network series "The League," they can afford to be flexible.
"My wife, Katie, and I are paid well to be in our television show," he said, acknowledging that some of that money "gets siphoned off into our paying for micro-budget films. We're in a fortunate position."
What Others Say: "On the surface, they have this non-studio aesthetic," said Dustin Smith, VP acquisitions and business affairs at Roadside Attractions. "But underneath, they have great commercial instincts. Great characters and fantastic humor and not really sentimentality, but emotions you connect with."
Upcoming Projects: "The Do-Deca Pentathlon," "Safety Not Guaranteed."
– JLW
SOPHIA LIN
Sophia Lin has a knack for finding material that stirs arguments. She is the producer behind last year's provocative drama "Take Shelter," as well as the most divisive film from this year's Sundance Film Festival, "Compliance."
The dark tone of "Take Shelter" and its key performances from Michael Shannon (with an Independent Spirit nomination as Best Male Lead) and Jessica Chastain (who won supporting actress honors from New York and Los Angeles Film Critics) made it one of the year's galvanizing indie productions. Lin and co-producer Tyler Davidson were cited with a Best Feature Independent Spirit nomination, with Lin ultimately taking home the Producers Award.
Magnolia Pictures acquired "Compliance," a psychological thriller based on a true story about a fast-food restaurant worker who subjects a fellow employee to increasingly brutal treatment at the urging of a mysterious telephone caller.
At the time, Magnolia president Eamonn Bowles said that he expected the film "will stir up passionate arguments and conversations with audiences."
"Sophia has the wonderful advantage of not only being a producer focused on 'big picture' development of a project, but [one who] knows how a film gets made on a very nuts-and-bolts level," said director Craig Zobel. "It's great to work with someone who can both understand how a finished movie should be positioned in the marketplace and also anticipate the daily on-set needs and challenges of, say, the best boy grip."
What Others Say: "What's interesting to me about her is she has incredibly strong physical productions skills and really great taste," Josh Welsh, co-president of Film Independent, told TheWrap. "She does a great job of getting directors with fresh, original voices and pairing them name talent as a way of getting the films financed— she packages things in a smart, effective way."
Upcoming Projects: "Compliance."
– FS
SUPER CRISPY ENTERTAINMENT
Jonathan Schwartz and Andrea Sperling
Jonathan Schwartz and Andrea Sperling have an unbroken streak of challenging films that received theatrical releases – and actually made money. This year, Sundance recognized their ability with its U.S. Dramatic Special Jury Prize for Excellence in Independent Film Producing.
The company frequently works with director Drake Doremus, as on the director's 2011 Sundance Grand Jury Award-winning "Like Crazy," which grossed nearly $4 million at the box office on a $250,000 budget. "Jonathan's passion, intensity, story knowledge, taste and sensitivity make him one of the best indie producers in the biz," Doremus said.
They also are responsible for the highly regarded 2012 Sundance entrants "Smashed," the story of a downward-spiraling couple with substance abuse issues, and "Nobody Walks," a darkly sensual story set in L.A.'s Silver Lake, starring John Krasinski.
Schwartz, who began his career as a junior staff lawyer at ICM, stumbled into filmmaking while working for musician and film buff Peter Gabriel. He brought on Sperling, who studied film history at UC Santa Barbara with Gregg Araki and had her own pair of nominations for Independent Spirit Awards as a producer for 1998's "Nowhere" and "The Doom Generation," before joining forces with Schwartz.
"We emphasize quality, and everything proceeds from that," Schwartz told TheWrap. "But also, working with good people, and by that I mean not just craft, but good human beings."
What Others Say: "One look at the films he's produced and you realize he must be as uncompromising and innovative as the filmmakers whose visions he's made possible," said Stephen Saito, founder of the website "The Moveable Fest."
Upcoming Projects: "Nobody Walks," which sold to Magnolia; "Smashed," acquired by Sony Classics; and an untitled Drake Doremus film "about love, fidelity, marriage and music."
– FS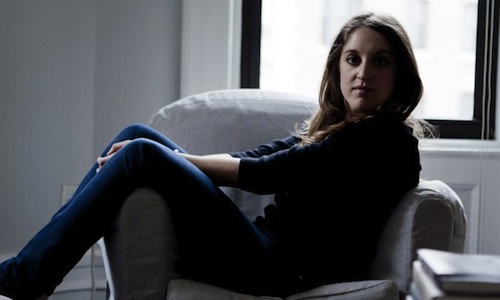 ALICIA VAN COUVERING
Alicia Van Couvering's name is attached to some high-profile projects these days, but her reputation is as a hard-working, hands-on producer with a special empathy for the crews she recruits and runs for various micro-budget projects. (It doesn't hurt her recruiting efforts that she also doles out crew assignments on better-paid commercial shoots to her loyal go-to people.)
Van Couvering won acclaim along with actor-writer-director Lena Dunham for "Tiny Furniture" (judged best narrative film at SXSW in 2010) and worked on the physical production side for Whit Stillman's upcoming "Damsels in Distress," as well as the upcoming Magnolia pickup from Sundance, "Nobody Walks."
The NYU film school grad is the daughter of an anthropologist mother who specialized in Africa and a paleontologist father — good preparation for the upcoming Sophia Takal project she aims to shoot this summer. She describes the film as "a comedy about an overly politically correct girl who goes to Ghana to find herself."
What Others Say: "Alicia has a unique combo of writerly mind and physical producer," writer-director Lena Dunham said. "She's unstoppable, impossible to say no to, supportive yet opinionated. … I once wanted to make a web show about her called 'The Get It Done Girl.'"
Upcoming Projects: The untitled African film from Takal; an Australia-set documentary on pro-surfer Stephanie Gilmore; an indie-rock road movie with composer Teddy Blanks (who did the music and graphic design on "Tiny Furniture"); and a romantic comedy that's still in the script stage.
– FS
XYZ FILMS
Nate Bolotin, Nick Spicer, Aram Tertzakian, (left to right) Todd Brown (not pictured)
With "The Raid: Redemption," the XYZ producing team of Nate Bolotin, Nick Spicer, Aram Tertzakian and Todd Brown has found an alluring business model. The producers secured worldwide distribution for the Indonesian-language martial arts movie and then sold the remake rights.
"We want to replicate that model for sure," Bolotin told TheWrap.
But don't expect them to remake every international project they produce: "As film fans and filmgoers, some films we feel shouldn't be remade and others greatly benefit," Tertzakian said. "That's something we have to weigh creatively."
They're now in production on "Frankenstein's Army," about Russian soldiers in World War II that stumble across a secret lab where Nazi scientists, using Dr. Frankenstein's diary, have created an army of super-soldiers by stitching together the bodies of fallen fighters. The movie is shooting in Prague.
What Others Say: "What makes these guys very special is that they're working in the genre area, in an area where they also bring to it amazing taste – great taste in filmmaking, style, taste and in the talent," said Michael Barker, co-president of Sony Pictures Classics. "And when it was recommended to them that they should have a classier score on the movie, they just swung into action because it was something they could understand."
Upcoming Projects: "Electric Bugaloo: The Wild, Untold Story of Cannon Films"; "Dead Mine"; "The Darkness"; "Side Effect"; "Frankenstein's Army."
– JLW