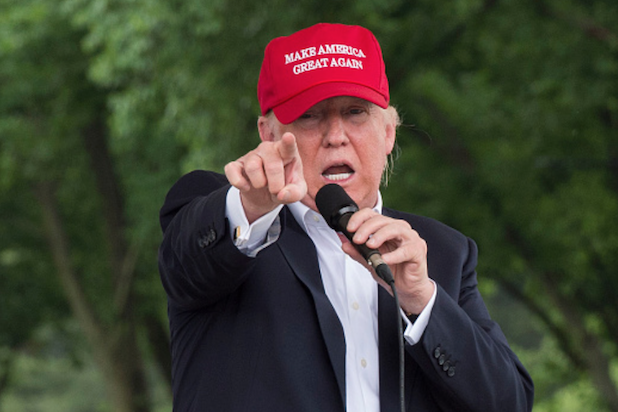 "The Art of the Deal" ghostwriter Tony Schwartz told MSNBC on Wednesday that Donald Trump's campaign has sent him a cease and desist letter after he said the GOP nominee has "no heart and no soul."
Schwartz said the letter sent from GOP nominee's campaign asks for him to return all royalties he made from the book. "It's nuts," he responded.
The former journalist was hired by Trump to help write the book back in 1987, according to MSNBC, however, he recently made derogatory comments about Trump to The New Yorker.
"I put lipstick on a pig," Schwartz told the magazine. "I feel a deep sense of remorse that I contributed to presenting Trump in a way that brought him wider attention and made him more appealing than he is."
Also Read: Don King Tells Us Why Donald Trump Is Not a Racist (Video)
"What kind of human being says, 'all publicity is good publicity," Schwartz asked, before explaining that Trump doesn't really care about his supporters.
Schwartz told Brian Williams and Rachel Maddow that he "wished" he didn't have to speak up but felt obligated since Trump is so close to becoming President of the United States. He also mocked Trump's attention span and said he can't focus on things for a long period of time,
"I almost gave up on the book … because it was so impossible to interview him," the ghostwriter explained.
Schwartz also said in the interview that he would name a book "The Sociopath," if he was asked to write about Trump these days.
"The Art of the Deal" was a huge success, as Trump likes to point out. It spent 48 weeks on the New York Times best-seller list, including 13 weeks at No. 1.