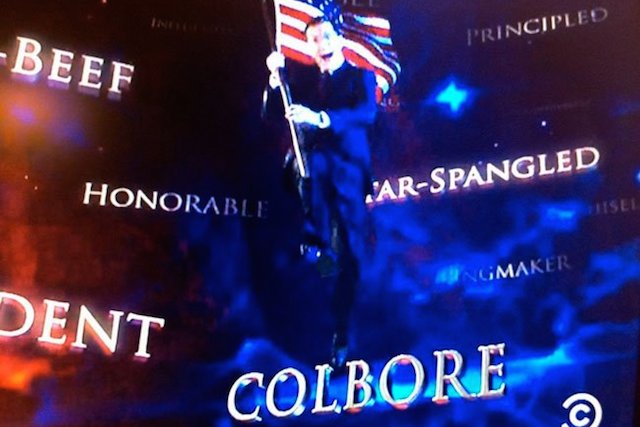 It wasn't quite Adele Dazeem, but the Emmys did have its own prominent (and hilarious) name screwup on Monday night.
Cut to Gwen Stefani, on stage with Adam Levine to present the award for Outstanding Variety/Music/Comedy Series, a highly competitive category that plays host to late night rivals on both network and cable television. It was high drama, and a perfect setting for a celebrated new member of the adored musical competition series "The Voice," which just so happens to air soon on NBC, the network on which the Emmys were broadcast.
Also read: Emmys 2014: TheWrap's Complete Coverage
When the time came to open the envelope and announce the winner, Stefani, ever-poised, was ready. She slipped the card out flawlessly, of course, and then… well, she messed up.
Maybe it was her subconscious speaking, maybe she her tongue was tied, maybe she doesn't know much French, or maybe she was just rooting for "The Daily Show." No matter the case, when it was time to say "The Colbert Report," the former No Doubt leading lady instead said something that sounded like, "The Colbore Report."
See video: Watch 'Voice' Mentor Gwen Stefani Butcher 'The Coldboar Report' During the Emmys (Video)
The horror.
Luckily, the writers at "Colbert" do have a sense of humor, and so they were able to have some fun with the situation, as you can see in the screen grab above. Hey, things are a lot easier when you've got the trophy.