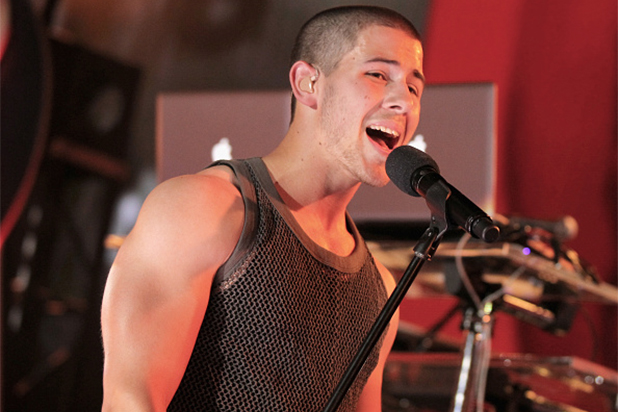 The CW will remain the home of the annual iHeartRadio Music Festival for several more years, the company announced Monday.
The broadcast network signed a new multi-year with iHeartMedia which will allow it to remain the exclusive TV broadcaster of the Las Vegas concert and the annual holiday iHeartRadio Jingle Ball concert.
"We are thrilled to continue our partnership with iHeartMedia," said CW president Mark Pedowitz in a statement. "The iHeartRadio Music Festival kicks off our fall each year with high energy and terrific music, and we are very pleased that we will continue that tradition in the years to come."
Also Read: The Evolution of Nick Jonas: From Purity Ring to Boxing Ring (Photos)
The 2015 concert was held in Las Vegas and featured performances from Coldplay, The Killers, Kanye West, Kenny Chesney, Puff Daddy, Jennifer Lopez, Blake Shelton, The Weeknd and Nick Jonas.
The show will air over a two-night special Tuesday, September 29 and Wednesday, September 30, at 8 p.m. ET on The CW.