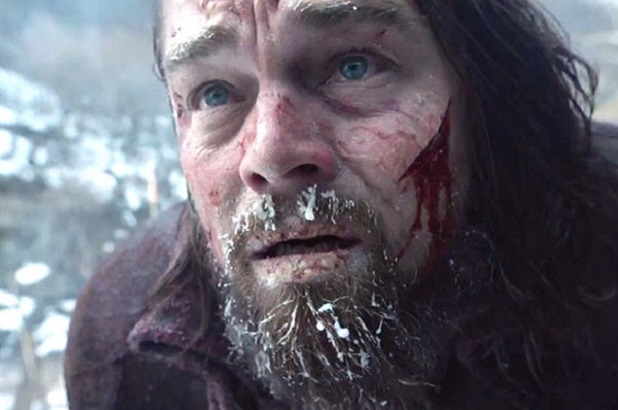 With much of the country battling freezing conditions like those in"The Revenant," Fox's frontier vengeance tale starring Leonardo DiCaprio was tracking its first weekend triumph at the North American box office with a $4.6 million Friday.
The Best Picture Oscar frontrunner is on pace for $15 million and No. 1 over the three days, ahead of three new movies, defending champ "Ride Along 2," and "Star Wars: The Force Awakens." "The Revenant" has finished a strong second in its first two weekends of wide release, but three is looking like the charm for the Alejandro G. Inarritu-directed drama.
With many states declaring states of emergency and hundreds of theaters closed, winter storm Jonas was putting a chill on the weekend. And things could get worse: Blizzard warnings remain in effect for more than 33 million people from northern Virginia to southern Connecticut.
Also Read: Sundance 2016: 15 Hottest Movies Looking for Sales (Photos)
The R-rated Robert De Niro-Zac Efron comedy "Dirty Grandpa" did the best of the newcomers with $4.2 million and came in second Friday, and should finish the three days with around $11 million for Lionsgate. STX's PG-13 horror tale "The Boy" was just behind that, on pace for $9 million after a $3.8 million first day. And "The 5th Wave," Sony's young adult sci-fi thriller starring Chloe Grace Moretz, was on a similar snowbound path after a $3.4 million Friday. 
Despite savage reviews that left it at a dismal 6 percent positive on Rotten Tomatoes, "Dirty Grandpa" received a "B" CinemaScore from first-night audiences. "The Boy" and "The 5th Wave" drew "B-" grades.
Even with the storm, the new movies aren't far off the modest projections for their debuts, leaving distributors to wonder what might have been. The overall box office was down roughly 24 percent from last year's comparable frame. It's typically a light weekend, between the holiday and Oscar rushes, and faces tough competition from the NFL as the Super Bowl nears.
Also Read: Puppy Meat Scene in Chinese Blockbuster 'Monster Hunt' Cut for US Audiences
Universal's "Ride Along 2," the Universal comedy sequel starring Ice Cube and Kevin Hart, fell off a steep 69 percent from its debut last Friday and is looking roughly at $12 million for the three days. It will be at around $58 million after two weekends, well under the $75 million the 2014 original had run up at  a similar stage. It's pacing to finish third, behind Disney's "The Force Awakens," will is on course for a $13 million sixth week.
The storm also didn't help Paramount or Michael Bay's "13 Hours: The Secret Soldiers of Benghazi." The tale of heroism during the 2012 attack on the U.S. embassy in Libya took in $2.7 million, a 54 percent drop from its opening day audience, despite the studio adding 538 theaters. Paramount also dropped the run of its Oscar Best Picture contender "The Big Short" by another 414 theaters, and it took in roughly $986,000 from 1,351 locations.
Fox pulled back on "Alvin and Chipmunks," losing 1,017 theaters this weekend, and the kids comedy will fall out of the top ten with a domestic total just over $82 million after six weeks. Also dropping from the leader board is Quentin Tarantino's 'The Hateful Eight," after the Weinstein Company reduced its run by more than 1,100 theaters. It will finish its fifth weekend just over $51 million domestically.