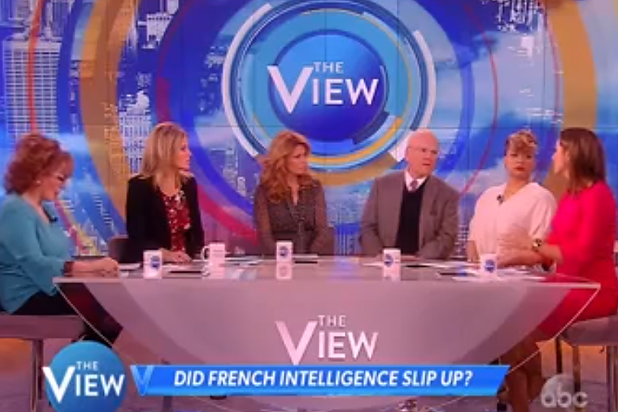 "The View" welcomed security expert Richard Clarke on Monday in wake of the Paris terrorist attacks, and the guest targeted GOP presidential candidate Marco Rubio for supporting a ban on Syrian refugees entering the United States.
The issue came up in response to reports indicating at least one terrorist responsible for Friday's attack in Paris snuck into the country with the passport of a Syrian refugee.
On Sunday, Rubio backtracked on his previous stance of being open to taking in Syrian refugees. "It's not that we don't want to," Rubio said on ABC. "It's that we can't."
Also Read: Paris Terror Attacks: The Scene in France Following Multiple Shootings, Bombings (Photos)
Clarke had choice words for Rubio, whose parents immigrated to the US in 1956 from Cuba, when "The View" panelist Paula Faris brought up the politician's stance.
"Marco Rubio is here because the United States lets in refugees," Clarke said. "Marco Rubio is a citizen of the United States because his family were refugees that we allowed in, and now he wants to shut the door on refugees?"
When pressed on the point that Rubio made, about safety concerns in continuing to allow refugees in, when background checks may not be sufficient, Clarke remained firm.
Also Read: Anonymous Issues Threat to ISIS Over Paris: 'You Will Now Be Hit by Major Cyber Attacks'
"There is a process. If there's any doubt at all, they're not allowed in," he said. "It takes 18 months, 24 months, while these people sit in wretched refugee camps in Turkey, Jordan, Lebanon. Marco Rubio doesn't know what the process is. There is a process, and it's worked."