Click here to subscribe to The Weekender newsletter.
When I was asked to write this newsletter, I was all for it. As a former columnist, I missed the weekly suffering that accompanies what to write and how to write it. It was consistent. Without structure to one's suffering, it's emotional anarchy. When I was told what the subject matter of the newsletter would be, I hesitated. Fun things to do on a weekend? I don't go anywhere and I don't do anything. There are loads of things I could do, if I was a different person. But knowing plans are out there is enough. I don't feel compelled to execute them.
SW, confident this would work, was undeterred. A dynamic figure with no time to waste, she called me immediately. "Can you meet in person?" she asked. In person? "I like to meet in person," she said. "If not, then Zoom. If not, then speaking over the phone. If not, then text. And if nothing else works, then e-mail. That's the hierarchy."
Given that we were already on the phone, we continued talking. She had notes. Just a few helpful tweaks. "You could be more open minded" Also: "Get out there. It's good for you. Do things." Also: "It just needs something aspirational." OK, that note was from someone else.
Here's my hierarchy: e-mail. And if that doesn't work, oh well.
Given that we were already on the phone, we continued talking. She had notes. Just a few helpful tweaks. "You could be more open minded" Also: "Get out there. It's good for you. Do things." Also: "It just needs something aspirational." OK, that note was from someone else.
Our conversation went something like this:
Me: I'm not sure I'm the right person for this. I don't go anywhere.
S: This will get you out of the house!
Me: I don't know anyone in LA. I'm not connected.
S: You'll meet people.
Me: I don't really have fun.
S: Ha! That's funny.
Me: I'm serious.
S: Perfect.
Plans. Everyone needs them. Especially on a weekend when idle time leads to existential despair. Fun. That's another high pressure word. What's worse than the pressure to have fun? The pressure to have fun on a weekend.
Lately, I've been reading about the Stoic philosophers. Renowned as the OG Stoic, Marcus Aurelius famously had his day planned out — designed to make use of his time since each day may be the last. But historians have yet to answer the question: what did he do on the weekends? As Emperor of Rome, he must have had options. Memento Mori (Latin for remember you will die) was standard stoic motivation. The reminder to reflect on one's mortality probably got ancient Romans out there more. But was it fun?
The idea that you may not wake up tomorrow focuses our attention on today. So as not to waste another minute – here are five things to do this weekend:
What to See
The Secret Garden
It's a novel, a film and now it's a musical at the Ahmanson Theater – reimagined for a new generation with book and lyrics by Tony Award and Pulitzer Prize winner Marsha Norman and music by Grammy Award winner Lucy Simon. I read the novel many times as a child – drawn to the depressing premise and the fact that Mary Lennox was orphaned.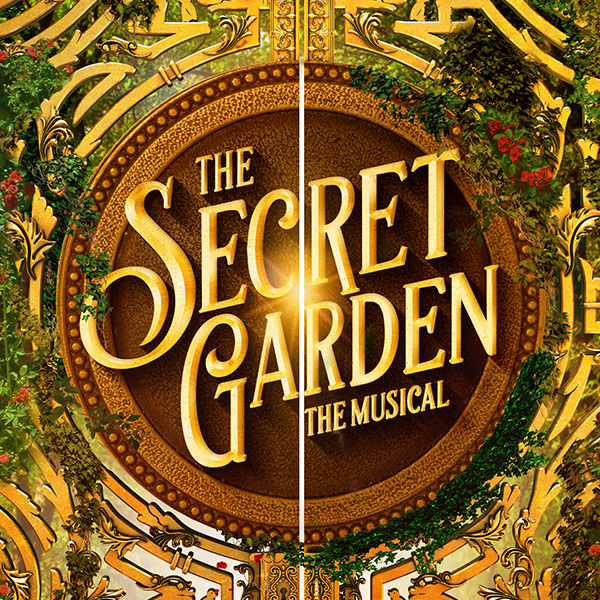 Dates: Through March 26, 2023
Performances: Tuesday through Friday at 8 p.m., Saturday at 2 p.m. and 8 p.m., Sunday at 1 p.m. and 6:30 p.m. No Monday performances.
Ticket Prices: $40 – $155 (Ticket prices are subject to change.) Tickets go on sale on November 2, 2022 and will be available online at Center Theatre Group, by calling Audience Services at (213) 972-4400 or in person at the Center Theatre Group Box Office (at the Ahmanson Theatre at The Music Center in Downtown Los Angeles).
Location: Ahmanson Theatre
135 N. Grand Avenue in Downtown L.A., CA 90012
Where to Go
The Pasadena Museum of Art – now the Norton Simon Museum is where Eve Babitz played nude chess with Marcel Duchamp. The photograph by Julian Wasser (who took the famous shot of Joan Didion leaning on a corvette) is not on display there but Paul Gauguin's painting The Swineherd is on long-term loan from LACMA and it joins other post-Impressionist works in the Museum's 19th-century art wing.
Address:
411 West Colorado Boulevard, Pasadena, CA 91105
Hours:
Sunday: 12:00 pm to 5:00 pm
Monday: 12:00 pm to 5:00 pm
Tuesday: Closed
Wednesday: Closed
Thursday: 12:00 pm to 5:00 pm
Admission Fees & Tickets:
Adults: $15.00
Seniors (ages 62 and above): $12.00
Children (ages 18 and under): Free
Students with valid I.D.: Free
Museum Members: Free
The Museum also offers free admission to active military personnel (valid ID is required), museum colleagues (business card or staff badge is required), members of AAM and ICOM (membership card is required), members of the media (business card or staff badge is required) and holders of the EBT card.
Parking: The parking lot is free of charge, but can fill up during peak hours.
Questions? Call General Information line at (626) 449-6840.

SCHEDULE
What to Hear
An Evening with David Sedaris
Few people have mastered the art of speaking in public and even fewer people should try. The bestselling author and one of the greatest humorists writing today — David Sedaris — is definitely going to sell out quickly which is why this listing is here for April. He's won the medal for spoken language from the Academy of Arts and Letters and holds the title of "champion storyteller" (Los Angeles Times) for his personal essays, short stories and NPR segments. If you're going to sit and listen to someone talk, his satiric and poignant storytelling is worth leaving the house for. He makes you think about things.
Date: Saturday, April 29th and Sunday, April 30th
Where:
The Theatre | Ace Hotel Los Angeles
929 S Broadway, Los Angeles, CA 90015
Parking:
There is 24hr valet parking service at $55 per night inclusive of taxes with in and out privileges. Valet is located in front of the hotel. There are more than 1,200 parking spaces all within a few blocks of the Theatre at varied costs. These lots are unaffiliated with Ace Hotel DTLA + The Theatre at Ace Hotel.

BUY TICKETS
Where to Visit
The Los Angeles Public Library
More specifically, the LA Central Library – the one that had the catastrophic fire in 1986. Ever since reading Susan Orlean's brilliantly researched book The Library Book – I've always wanted to visit the historical building which is located in downtown LA to see the art and architecture up close. The Central Library building opened in 1926 and is considered a major architectural landmark. There's a tiled pyramid on the roof. Suspended from the ceiling in the Rotunda is the Zodiac Chandelier – a stained glass globe.
Address:
630 W. 5th Street Los Angeles, CA 90071

Phone: 213-228-7000

Hours:
Sunday: 1:00 pm to 5:00 pm
Monday: 10:00 am to 8:00 pm
Tuesday: 10:00 am to 8:00 pm
Wednesday: 10:00 am to 8:00 pm
Thursday: 10:00 am to 8:00 pm
Friday: 9:30 am to 5:30 pm
Saturday: 9:30 am to 5:30 pm

Info Here
Get Outdoors!
ONCE A YEAR: Wistaria Festival and Vine Tour 2023
On a hillside in Sierra Madre, back in the 1800's, the Wistaria Vine was starting to grow. Centuries later, this enormous purple blossoming marvel is open to the public once a year. The entire town hosts a festival paying homage to the endurance of this 127 year old vine of flowers – the world's largest blossoming plant. If you like purple flowers, take a Benadryl and check it out.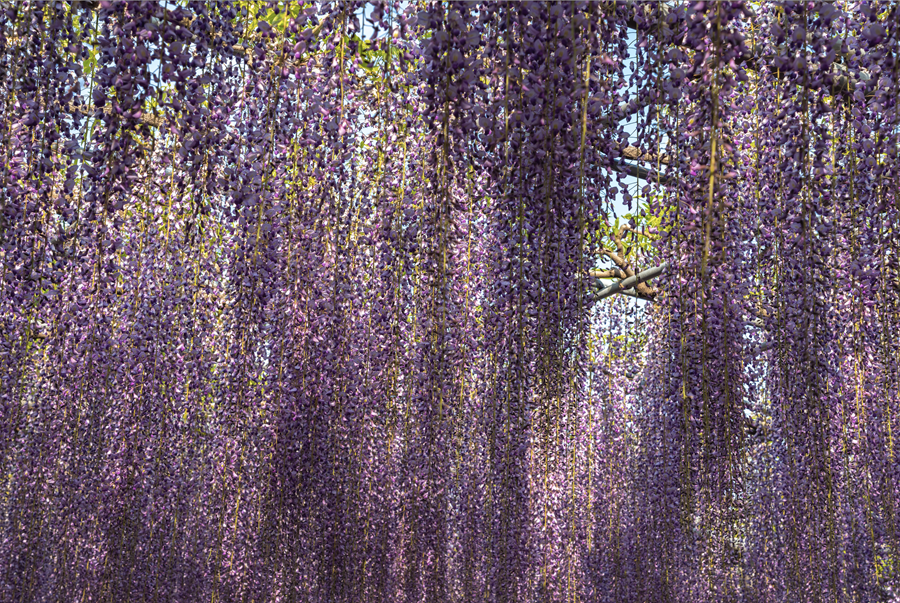 Good for the entire family
Date and time: Sunday, Mar 19 – 9:00 AM – 5:00 PM
Location: Sierra Madre Downtown Sierra Madre, CA 91024
Tickets:
Youth 0-11 Years: $12.50
Adults 12 – 64:$15.00
Seniors 65+: $12.50
Ticket Price includes Shuttle Bus to the Historic Wistaria Vine.

Info Here
Click here to sign up for this newsletter!