It's a turbulent time in the entertainment business. TheGrill conference this year reflected that turbulence in an intense day of conversation and debate — in the anxiety expressed by independent producers and digital entrepreneurs and from the sense of uncertainty from corporate leaders on the main stage.
As a result, I learned a lot of things. And as expected, Ryan Kavanaugh mixed it up.
Let's start there. Kavanaugh is a polarizing figure in Hollywood, to be sure. Some admire him for having built an independent studio in a tough economic climate and for his ability to constantly raise new rounds of capital. Others accuse him of spinning wild tales and taking his past investors for a ride. I suspect that the truth lies somewhere in the middle. Kavanaugh seems to chronically invite controversy, but he also undeniably brings a brash optimism, new ideas, as well as fresh capital to the table in an industry that needs all those things.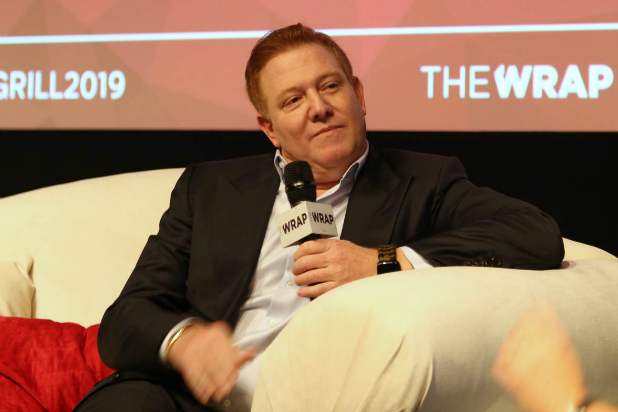 Also Read: Ryan Kavanaugh Wants to Create a Stock Exchange for Movies -- Let Him Explain
So he laid out his latest new idea — launching an entertainment stock exchange to allow individuals to buy shares in individual movies. This is an idea that foundered a decade ago when federal regulations got in the way, but in the age of Netflix, it seems even more significant if it works.
Raising production money from direct investment by movie fans builds a marketing avenue with a built-in audience, a guaranteed community of free incentived promoters of a given film and a direct database of information about movie consumption.
That latter point is vastly powerful, if it succeeds, and it would give traditional movie studios an ability to market directly to their consumers (movie fans) in a way that has been lacking.
I heard a few other things that made my ears prick up. Lionsgate vice chairman Michael Burns was asked by moderator (and investment banker) Jason Rapp about Atom Tickets, the online ticketing service of which his company is a part-owner. Burns said that Lionsgate is unlikely to buy it, and that a larger player — Disney, perhaps? — is the more logical acquirer. Stay tuned on that.
He also noted that Lionsgate agrees with what this column has frequently stated — that a two-tiered Hollywood now reigns. "The movie business today is Disney… and everybody else," he said, though personally I would argue that Netflix is in that same mega-category.
I found it fascinating that Hello Sunshine CEO Sarah Harden, one of the most closely-watched executives in town, said that her company (founded by Reese Witherspoon) is not focused on monetization. They are focused on building a brand through movie production, books and podcasts. The monetization, she says, will come later.
Also Read: The Scene at TheGrill 2019: Pamela Adlon, Tony Hale, and More at TheWrap's Media Leadership Conference (Photos)
In the "Tearing Down Bias" roundtable, producer Tommy Oliver and A+E executive Brie Miranda Bryant led a very personal discussion about how to achieve greater inclusivity in the industry. The conversation took a surprising turn when one location manager, who was white, noted that the roundtable had somehow segregated itself by color. And she was right. So Oliver called on everyone to get out of their comfort zones and sit next to a stranger. And everyone got up and moved.
It was the kind of real interaction that characterized this year's Grill, with people sharing at an existential level, such as Propagate co-CEO Howard Owens calling out to other producers to support one another, and noting, "It's never been harder" to succeed as a producer.
Several producers pointed out that medium-sized movies — what Creative Future's Ruth Vitale called "George Clooney movies," like "Michael Clayton" and "Good Night and Good Luck" — have basically disappeared from the marketplace.
Also Read: How to Be a 'Real' Producer: Know Your Audience and 'Fight for Your Life'
"You've gotta have at least one quadrant that you can hit really hard," said Ashok Amritraj, CEO of Hyde Park Entertainment. "You need to tick every box today to get your movie made."
And among the media entrepreneurs at the other packed roundtable, it was clear that innovation has emerged from the search for data around creating content.
"For us, it's really about getting people to know it's not about creativity or data, it's creativity and data," said Cinelytic co-founder Tobias Queisser.
It's that kind of time.