Thin Lizzy guitarist Gary Moore was found dead in a hotel room in Southern Spain, according to London newspaper The Guardian.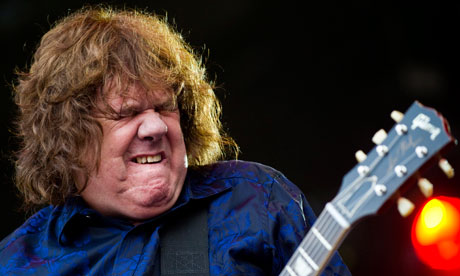 The cause of death has not been determined. Moore was 58.
The Belfast-native Moore joined the blues-rock-enthused Thin Lizzy in 1973, replacing Eric Bell on guitar, and enduring an up-and-down relationship with band frontman Phil Lynott for decades to come.
Moore, who released 20 solo studio albums, had returned to his blues roots in recent years and played in 2006 with former bandmates from Thin Lizzy, according to the Guaridan.
Said Bell: "He was so robust, he wasn't a rock casualty, he was a healthy guy."