Thomas Vinterberg is setting his sights on Thomas Hardy's classic novel "Far From The Madding Crowd."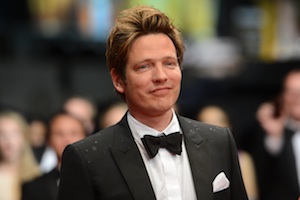 The Danish director is in talks to adapt the English classic for the big screen, an individual familiar with the project has told TheWrap.
The British author and screenplay writer David Nicholls is understood to be adapting the novel, which was published in 1874, and centers on Bathsheba Everdene and her three suitors: Gabriel Oak, a shepherd; Sergeant Troy, a handsome soldier; and William Boldwood, a farm owner.
DNA Films is producing for Fox Searchlight with BBC Films. The producers are reportedly interested in Carey Mulligan for the lead.
A co-founder of the Danish Dogme 95 film movement, Vinterberg's most recent film, "The Hunt," played in competition in Cannes in May.
Also read: A Peek at Baz Luhrmann's 'Great Gatsby' – Sumptuous 3D, Dreamy Leonardo DiCaprio
The drama took home the best actor award for Mads Mikkelsen's heart-wrenching performance as a kindergarten teacher wrongly accused of pedophilia in a small Danish town.
Vinterberg's previous credits include "The Celebration,"about a grown son who confronts his father at a birthday gathering with a long-held family secret.
"The Hunt" also won the Prize of the Ecumenical Jury in Cannes. "The Celebration" won the Independent Spirit Award for the Best Foreign Film.
Also read: New 'Hannibal' Is Mads Mikkelsen
Nicholls has worked on a number of film adaptations of British classics, including another Thomas Hardy novel, "Tess of the D'Urbervilles" for the BBC, and Charles Dickens' "Great Expectations," which stars Helena Bonham Carter and is due to be released later this year.
Nicholls is also a writer on the upcoming films, "Bridget Jones Baby" and "Tender Is The Night." He also adapted the play "Simpatico" for the big screen, and his novels "Starter for Ten" and "One Day" have been made into films. "One Day" was directed by the Dogme director Lone Scherfig.
"Far From The Madding Crowd" has been previously adapted for the big screen, most notably by John Schlesinger in 1967 with Julie Christie in the lead role.