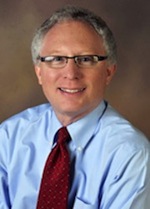 Michael Klingensmith, publisher and CEO of the Minneapolis Star Tribune, may be tapped as Time Inc.'s new CEO when the magazine company spins off from Time Warner later this year, according to the Wall Street Journal.
"People familiar with the matter" told the paper that Klingensmith is the front-runner for the job.
Time Inc. would be familiar territory for Klingensmith, who was with the company for more than 30 years until he took what the New York Times referred to as an "early retirement" in 2008. He then moved to Minneapolis, where he grew up, and became the Star Tribune's publisher and CEO in 2010.
Also read: Time Warner to Spin Off Time Inc. After Meredith Talks Fall Apart
Klingensmith was once considered for the Time Inc. CEO position but the job went to Ann Moore instead in 2002. Moore stepped down in 2010.
Current CEO Laura Lang said last March that she would step down once a successor was found when it was announced Time Warner would be spinning off its publishing division.
Klingensmith's own paper, The Minneapolis Star Tribune, was unable to get confirmation on its CEO and publisher's status.
Time Warner told TheWrap they had "no comment." A request for comment from Star Tribune was not returned.