Things have gone from sweet to sordid on TLC's "Cake Boss."
The show's Remy Gonzalez was arrested on Aug. 18 on charges of aggravated sexual assault, criminal sexual assault, criminal sexual contact and endangering the welfare of a child.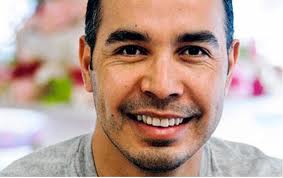 No details have been released, though a law-enforcement official in Morris County, New Jersey, told TheWrap that none of the sexual assault charges "had anything to do with the child, but they were in the house. Don't ask me how old or male or female that child is, that's information is sealed, but you can tell from the charges they were under age and present, which is why you have the endangerment."
Gonzalez, a "Cake Boss" supporting cast member and Carlo's City Hall Bake Shop "top decorator," according to show's site, was "arrested on the 18th and held on $300,000 bail," the law-enforcement official said. "He went to Superior Court on the 20th, and they kept the bail the same. He couldn't make it so he's staying in jail."
If found guilty of all counts, he could face more than 20 years behind bars.
The Hoboken resident and brother-in-law to the "Cake Boss" himself, series star Buddy Valastro, has been in the Morris County jail in New Jersey since his arrest.
Remy and his wife Lisa, the youngest of the Valastro sisters on the show, have a baby daughter Isabella, who has been featured on the TLC reality series.
"Cake Boss," which is all about cake decoration and family drama, is in its third season on TLC. All biographical information on Gonzalez has been removed from the series' website except mentions of him in the bio of his wife
"We support Buddy and the Valastro family during this very difficult and challenging time," TLC said in a statement released Wednesday afternoon. "The network respects the family's wish for as much privacy as possible, and as this doesn't involve us, we will not be commenting any further."
Gonzalez is expected to appear back in court in Morris County on Sept. 7