TNT is going to the dogs with its next project.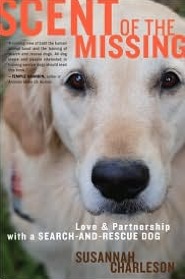 The network has ordered a pilot for an adaptation of the Susannah Charleson book "Scent of the Missing," about her experience with Puzzle, a dog with a strong aptitude for rescue missions. The pilot's log line says of the show, "An adrenaline junkie leader of a canine search-and-rescue team assists various law enforcement agencies with her best friend and partner, a golden retriever."
The pilot is being co-written and executive produced by Carol Mendelsohn, who's served as executive producer of "CSI: Crime Scene Investigation" and the spinoffs "CSI: NY" and "CSI: Miami." Barry Josephson and Julie Weitz are also executive-producing, along with Melissa R. Byer and Treena Hancock, who are also writers on the pilot.
The show is being produced via CBS Television Studios.
TNT's "Rizzoli & Isles" racked up an eye-popping 9.1 million viewers for its Aug. 8 episode, and is ranked as basic cable's No. 1 drama.
News of the "Scent of the Missing" pilot order was first reported by Deadline.