Orange you glad you're making some changes, "Today?"
The NBC morning show has unveiled its redesigned Studio 1A, a "first-of-its-kind digital studio" that includes the Orange Room, which will make its on-air debut on Monday.
Also read: Meredith Vieira Says Backlash Against 'Today's' Matt Lauer Is 'Wrong'
The Orange Room, which will be hosted by new "Today" addition Carson Daly, will provide a "casual, lounge-like setting" that will also serve as  "a hub of emerging technology, equipped for everything from social media hangouts, to extended live-stream interviews with 'Today' guests, analysis of real-time social data and reactions from the web, as well as the home for 'Today's' original digital franchises," NBC said.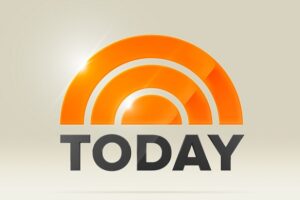 "The Orange Room is where the newsroom meets the living room," "Today" executive producer Don Nash said of the revamped digs. "In this space, we will evolve the way news is gathered and delivered by creating a direct and meaningful relationship with our 'Today' audience on any platform."
Also read: Ann Curry Double Indignity: Cruel TV Chyron, Ironic Magazine Cover
Along with the new studio, "Today" — which of late has been losing ratings ground to ABC competitor "Good Morning America" — is getting a snazzy new logo. The image goes heavy on — surprise! — orange, evoking a rising sun.