Todd Park has been named Assistant to the President and U.S. Chief Technology Officer.
He replaces Aneesh Chopra, who left the White House in January — just after offering doubts about anti-piracy legislation then before Congress. Chopra is widely expected to run for lieutenant governor of Virginia.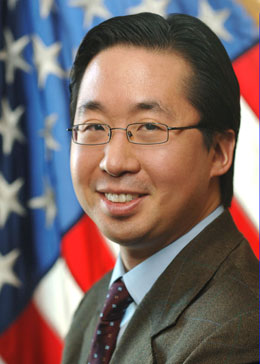 Park comes from the U.S. Department of Health and Human Services (HHS), where he was known as known as "entrepreneur-in-residence" since taking up the CTO role there in August 2009.
Park led the creation of HealthCare.gov, the first website to provide consumers with a comprehensive inventory of public and private health insurance plans available across the Nation by zip code.
In 2010, he was named one of Fast Company's 100 Most Creative People in Business.
"Todd Park has demonstrated a remarkable talent for enlisting innovative technologies to modernize government, reduce waste, and make government information more accessible to the public," said President Obama in a statement. "In his new position he will bring those skills to the entire Federal enterprise, ensuring that government will serve all Americans fairly, effectively, and efficiently."
According to his HHS bio, Park co-founded the successful health information technology company Athenahealth in 1997. Prior to Athenahealth, he served as a management consultant with Booz Allen & Hamilton, focusing on health care strategy, technology, and operations.
Obama created the position of U.S. Chief Technology Officer on his first day in office.