Legendary Broadway press agent Shirley Herz died Sunday at 87.
She died at New York's Mt. Sinai Hospital from complications from a stroke suffered on July 18, her colleague Kevin McAnarney told the Associated Press. She had recently undergone brain surgery for a blood clot.
During her almost 65-year theater career, Herz, who received an honorary Tony Award for her work in 2009, publicized hundreds of Broadway, off-Broadway and off-off Broadway productions, ballet companies, films and TV shows.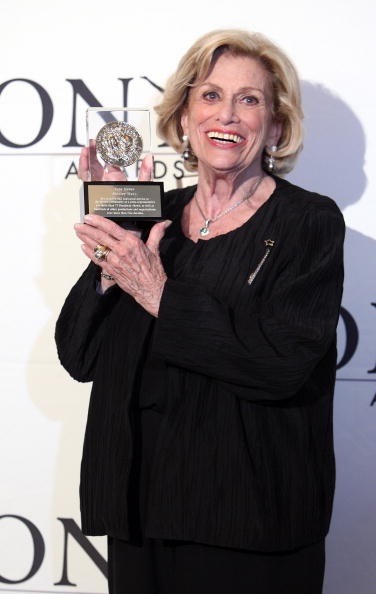 Herz's career highlights include representing the original productions of "La Cage aux Folles," "The Goat, or Who Is Sylvia?" and "Dancing at Lughnasa," the 1989 revival of "Gypsy" and the 2005 revival of "Who's Afraid of Virginia Woolf?"
See photos: Notable Hollywood Deaths of 2013
After graduating from the University of Pennsylvania, she moved to New York and sold watches until she caught on in showbiz. She said she had planned on being a doctor until seeing Katharine Hepburn in "The Philadelphia Story" on stage and getting hooked.
"She came out and made a curtain speech. And it was such magic that I was transfixed and I thought, 'I have to be part of her world. I have to be in that world.' I had always thought I was going to be a doctor and that went out the window when I saw her," she told the Assn. of Theatrical Press Agents and Managers in 2000.
Also read: 5 Edie Gorme Songs That Were Better Than 'Blame It on the Bossa Nova'
She would hang around stage doors, getting to know people in the theater community and became Rosalind Russell's personal press representative, working on behalf of the actress when she went to Broadway in "Wonderful Town" in 1953.
Herz is survived by her husband, Herbert Boley, whom she married in 1948.