"Have you ever heard of Torchwood?"
That all-important question is asked early in "Torchwood: Miracle Day," a 10-part miniseries that makes its long-awaited debut Friday night at 10 p.m. ET on Starz. And the query is not meant to be an idle one.
Showrunner Russell T. Davies — who launched "Torchwood" for the BBC in 2006 and has Starz's deeper pockets to thank for this fourth season — is smart enough to realize that American audiences as a whole can't possibly be as familiar with the show's immersive sci-fi plotlines as millions of addicted fans in his native United Kingdom are.
Starz and Davies have promised that viewers won't need to be intimately familiar with what has happened in the first three seasons of "Torchwood" to enjoy "Miracle Day." But you have to imagine that a large chunk of the pay cable network's subscriber base is indeed asking itself the very question Davies made sure to address quickly.
For the uninitiated, here's a primer on what you need to know about "Torchwood" before tuning in to the premiere.
It's a spin-off of "Doctor Who"
Okay, so "Doctor Who" could use an introduction of its own. Originally running from 1963 to 1989, and rebooted with great success by Davies in 2005, the BBC series depicts the adventures of a time-travelling, interstellar and quite mysterious crime fighter and has garnered an extremely loyal cult following worldwide, including here in the United States, thanks to airings on BBC America and other outlets. Along the way, the Doctor has encountered many interesting characters — most notably, at least for the purposes of "Torchwood" (whose title is an anagram of "Doctor Who"), a man named Captain Jack Harkness.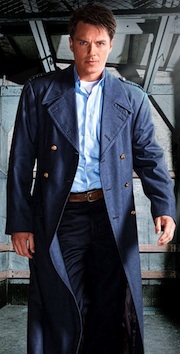 Meet Captain Jack Harkness
It is safe to say that Harkness, who was introduced in Davies' first "Doctor Who" season in 2005, is one of the more provocative figures in the history of television. Not only is he a time-travelling immortal from the 51st century and an inveterate clothes horse, he's also omnisexual. Played by the Scottish-born, American-reared actor John Barrowman, Harkness is that all-too-rare television icon: a well-dressed sexual chameleon who can also kick alien ass.
Wait — "Torchwood" is about aliens?
Captain Jack Harkness provides the brains, brawn and beefcake behind the Cardiff, Wales, branch of the Torchwood Institute, a secretive alien-hunting agency dealing with no end of nutty phenomena. In the first two seasons, spanning 26 episodes, Jack and his inventive band of E.T. thwarters — including the incurably sensible field agent Gwen Cooper (played by Eve Myles) — encountered everything from drunken bipedal blowfish to giant space whales.
What's up with Torchwood now?
The Torchwood Institute fell apart during the five episodes that comprised "Torchwood: Children of Earth," the series' 2009 third season. After a strange epidemic caused every kid in the world to freeze suddenly and chant seemingly nonsensical words in unison, Jack and his crew discovered that a sinister alien race called the 456 were behind the problem. Only Harkness and Cooper (and her husband Rhys) have survived to see season four, which is set a year after the events in "Children of Earth." Not surprisingly, the action shifts to America for the first time, giving Starz an easy excuse to build a solid cast around the established heroes as they fight to halt the atrocity that occurs in "Miracle Day."
Finally! What happens in season four?
Like the previous season, "Miracle Day" doesn't feature the stand-alone stories common in the first two seasons of "Torchwood." Instead, the 10 episodes focus on a single problem: What happens if death were suddenly eradicated from the human equation? The answer: bad things, such as overpopulation, food shortage, increased irritability and people miraculously surviving the experience of being impaled by metal poles. As Jack and new mother Gwen revive the Torchwood Institute and race against a four-month countdown to find out whodunit (big surprise: aliens ), we meet a bunch of Americans characters cleverly designed to reel in new viewers.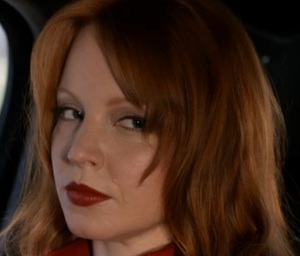 Interesting. Who plays these Americans?
Mekhi Phifer ditches his "ER" scrubs to play CIA agent Rex Matheson, who, shortly after being introduced, gets the aforementioned pole jammed through his thorax. But he doesn't die. Neither does Bill Pullman's Oswald Danes, even after being administered what should have been a lethal injection on death row. Naturally, the convicted child killer is set free on a technicality and uses his wits to rise to power during the international crisis. He's helped by a PR whiz winningly played by "Six Feet Under" alum Lauren Ambrose. Later episodes feature faces that will be familiar to anyone who lived through the 1980s and '90s: C. Thomas Howell, Wayne Knight, Ernie Hudson, John DeLancie and Mare Winningham. And Alexa Havins ("All My Children") may have the best role of all: As CIA computer expert Esther Drummond, she gets to ask the question we just answered for you: "Have you ever heard of Torchwood?"
So why watch "Torchwood: Miracle Day"?
Because it is awesome.