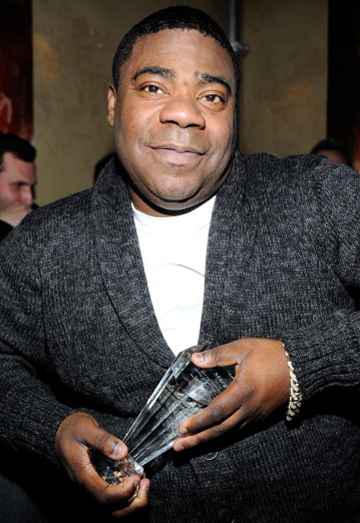 For the second time this year, high altitudes wreaked havoc on "30 Rock" star Tracy Morgan, who had to be briefly hospitalized on Saturday when he became dehydrated and suffered flu-like symptoms in Denver.
But the comedian, who had to miss a scheduled standup performance in Denver Saturday because of the illness, is now back in New York City and feeling fine, his rep tells TheWrap.
Also read: Tracy Morgan Mocks Gay Rant Controversy on '30 Rock' — But GLAAD Is Laughing
TMZ.com first reported the news.
Morgan himself updated fans on Twitter Monday, writing, "Feeling a little better … had to call in sick on Saturday. I'm sorry I had to cancel. Love you Denver. I'll make it up to you."
Morgan had to be hospitalized in Park City, Utah in January, after he collapsed during an awards ceremony at the Sundance Film Festival.