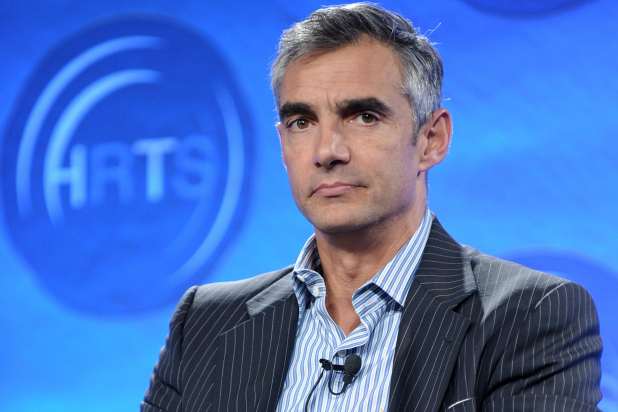 Tribune Media released its fourth quarter 2014 financials on Friday morning before the U.S. stock markets opened, reporting earnings per share of $3.14 on revenue of $553.4 million. Operating profit was $163.4 million.
Revenue rose 85 percent from 2013's Q4; profit skyrocketed 276 percent. Diluted EPS for the comparable 90-day period last year was $0.33.
Based on just two estimates, Zacks and Yahoo had forecast earnings per share this time around of $0.55. Yahoo Finance estimated revenue of $510.39 million. Clearly, the company topped the very limited predictions.
Television and Entertainment segment revenues grew 15 percent on a pro forma to $479.1 versus the prior year's comparable three-month period, mostly thanks to increased ad sales and retransmission fees. Digital and Data segments soared — particularly percentage-wise — reaching $61.2 million. The latter jump was primarily attributable to the acquisition of Gracenote in January 2014, which historically generates a disproportionately higher level of its automotive music revenues in the fourth quarter.
Also Read: Tribune Publishing Company Misses Earnings Estimates, Tops Revenue Expectations
Additionally Tribune's Board of Directors authorized and declared a special $650 million April 9 cash dividend of $6.73 per share on the Company's Class A common stock and Class B common stock. In addition, holders of warrants will receive a cash payment equal to the amount of the dividend paid per common share for each share of common stock such warrants are exercisable into.
The company also intends to begin payments of regular quarterly cash dividends of $0.25 per share commencing in the second fiscal quarter of 2015.
Also Read: Rebranded Tribune Media Beats Earnings Expectations, Though Profits Fall
"For 2015, we are well-positioned to increase revenue by building our station group market share and growing substantially our retransmission consent and carriage fees. Importantly, we are accomplishing this in an off-cycle political year," Peter Liguori, Tribune Media's president and CEO, stated. "In terms of WGN America, we are taking a measured approach to investments in programming, which we believe will increase distribution, advertising revenue, carriage fees and brand value. We are particularly excited about the fourth quarter of 2015, when audiences will get a first-hand look at WGN America's future, as we will premiere a full slate of exclusive syndicated and original series, which we anticipate will drive significant revenue, EBITDA, and margin growth for years to come."
He concluded: "Combined, we are confident that the strength of our broadcast business, the growth trajectory of WGNA and our Digital and Data segments, our robust and valuable real estate portfolio, and our commitment to return capital to shareholders will drive significant shareholder value in 2015 and the years ahead."
Also Read: Derek Jeter Launches Sports Website With Legendary Entertainment
Last quarter, the rebranded Tribune Media topped earnings expectations, though profits fell. In August, the company rebranded itself, evolving from Tribune Company to Tribune Media Company on the heels of spinning off its publishing business into a separate media company. The change doubled the size of the company's broadcast group while re-launching its national cable network, WGN America. The next month, it acquired Baseline, a movie and TV database, for $50 million.
Tribune Media Company stock (TRCO) closed Thursday at $65.92, down $0.81 per share or 1.21 percent.
The spun-off Tribune Publishing posted earnings earlier this week, missing on earnings but topping revenue predictions.