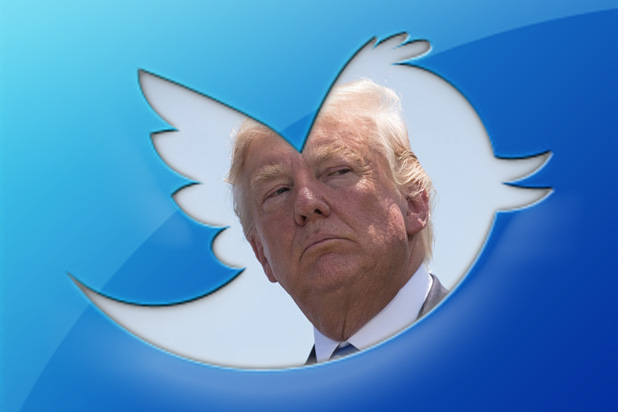 President Donald Trump took to Twitter to trash "Morning Joe" co-hosts Joe Scarborough and Mika Brzezinski again on Friday, one day after saying Brzezinski was "bleeding badly from a face-lift" in a personal attack.
The president called the show "low rated," "fake news" and a "bad show" while accusing the "Morning Joe" co-hosts of lying in an op-ed. Scarborough and Brzezinski penned an opinion piece in the Washington Post on Friday titled, "Donald Trump is not well," in response to the president's Twitter attack on the pair.
"This year, top White House staff members warned that the National Enquirer was planning to publish a negative article about us unless we begged the president to have the story spiked. We ignored their desperate pleas," they wrote.
Also Read: 'Morning Joe' Guest Donny Deutsch Unloads on Trump: 'He's Physically Disgusting to Look At' (Video)
The MSNBC hosts appear to be accusing the White House of blackmail, but Trump remembers things differently, tweeting that Scarborough called him to stop the National Enquirer article.
Watched low rated @Morning_Joe for first time in long time. FAKE NEWS. He called me to stop a National Enquirer article. I said no! Bad show

— Donald J. Trump (@realDonaldTrump) June 30, 2017
Scarborough and Brzezinski's column continued: "Despite his constant claims that he no longer watches the show, the president's closest advisers tell us otherwise. That is unfortunate. We believe it would be better for America and the rest of the world if he would keep his 60-inch-plus flat- screen TV tuned to 'Fox & Friends'"
The opinion piece goes on to say that Trump's behavior has changed for the worse and that he is no longer capable of keeping his emotions in check.
Kellyanne Conway declined to defend Trump's personal attacks on Scarborough and Brzezinski, while appearing on Friday's "Good Morning America."
"The president normally does not draw first blood. He is a counter-puncher," Conway told "GMA" co-anchor George Stephanopoulos. "I endorse the president's right to fight back when he is being mercilessly attacked and when the airwaves are filled with raw sewage about him and his fitness for office."