Ex-Fox contributor and chosen member of Donald Trump's National Security Team, Monica Crowley, plagiarized large sections of a book she wrote in 2012, a CNN KFile review has found.
The review came across at least 50 examples of plagiarism in her book "What The (Bleep) Just Happened" from a number of sources, including the copying with minor changes of news articles, other columnists, Wikipedia, among a few. Crowley's New York Times bestseller does not contain a attributions of any kind.
A side-by-side comparison illustrates one such piece of evidence found by KFile: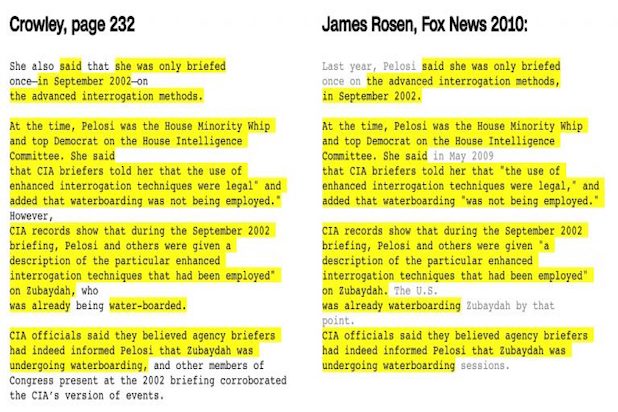 Also Read: Plagiarism Blame Points to Melania Trump as Campaign Does Little to Clear Her
The example shows lifted sections of articles written by well-known conservatives like Karl Rove, Andrew McCarthy and Michelle Malkin, along with copied portions of stories originally published by the Associated Press, Politico and The New York Times.
Prior to her appointment to Trump's administration as the Senior Director of Strategic Communications for the National Security Council, Crowley was a Fox New contributor and right-leaning radio host.
The Trump transition team came quick to defend Crowley and issued a statement in which they blamed the citing of the illegal activity as nothing more than a politically motivated distraction:
Also Read: Ex-Fox News Host Greta Van Susteren Lands at Rival MSNBC
"Monica's exceptional insight and thoughtful work on how to turn this country around is exactly why she will be serving in the Administration. HarperCollins–one of the largest and most respected publishers in the world–published her book which has become a national best-seller. Any attempt to discredit Monica is nothing more than a politically motivated attack that seeks to distract from the real issues facing this country."
This isn't the first time Crowley has been accused of plagiarism. In 1999, when Crowley was Richard Nixon's former editorial adviser and research consultant, the Wall Street Journal noted:
"There are striking similarities in phraseology between 'The Day Richard Nixon Said Goodbye,' an editorial feature Monday by Monica Crowley, and a 1988 article by Paul Johnson in Commentary magazine … Had we known of the parallels, we would not have published the article."