This morning as I sat in front of a room full of 200 of New York City's most powerful women in media and entertainment to celebrate women's leadership, the president was insulting one of us.
The irony is hard to believe, hard to match.
While I stood on stage and asked for all of us in the room and following via livestream (watch it here) to be women of action and conscience, our president was once again debasing women by calling MSNBC's Mika Brzezinski names.
Also Read: Trump Goes Personal, Accuses 'Morning Joe' Host Mika Brzezinski of 'Bleeding Badly From a Face-Lift'
Actress Cynthia Nixon was right next to me, pleading that we try to understand those who voted for Trump or support him now, to listen more carefully to that community.
Letitia James, the public advocate for New York City and a rising political star, reminded us to remember the faceless and voiceless, regular people for whom she fights every day in the nation's largest city.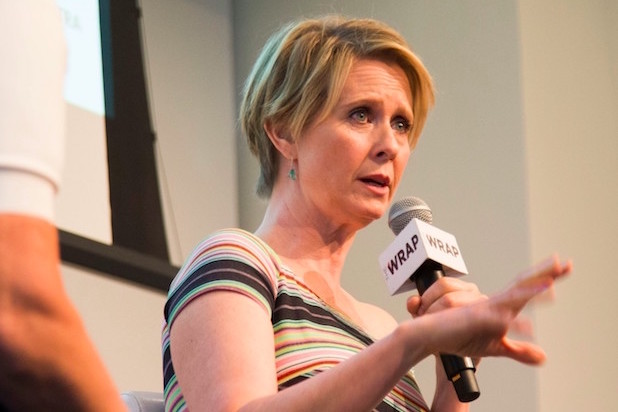 And there was attorney Lisa Bloom, talking about why she devotes her life to defending women who dare to prosecute their harrassers in the workplace.
Her pursuit of Bill O'Reilly ended in his abrupt exit from the network. Bloom said she's not interested in defending corporations. And she's not afraid to stand up to celebrities and big institutions. "The power of public shaming goes a long way," she said. "I'm very comfortable using that power."
Also Read: Lawyer Lisa Bloom on Bringing Down Fox News Host Bill O'Reilly: 'It's Way Overdue' (Video)
Women like these are more vital to our sanity than ever. They were cheered on by leading lights of New York: actress Judith Light, film producer Paula Wagner, activist Marianne Williamson, entrepreneur Shelley Zalis, producer Christina Wayne and so many others.
Yet it seems we have to work hard to drown out our president, the man debasing our discourse and creating a climate of fear and misogyny at the very moment when an influential group of women were pursuing the opposite outcome.
How do we stand up to the president?
Perhaps he should listen to Ibtihaj Muhammad, the U.S. saber fencer who became the first Muslim American to compete at the Olympics while wearing a hijab.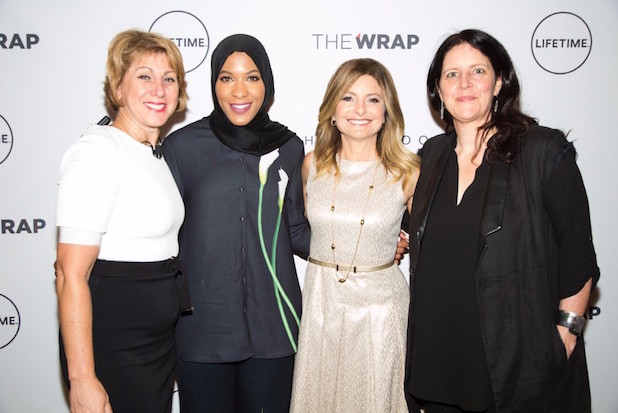 Ibtihaj said she has always felt entirely confident in who she is, that she doesn't feel the need to explain her choices or to be less than anything she wants to be in her life.
But she said she does feel "unsafe" in Trump's America. "I had someone follow me… accusing me of carrying a bomb," Muhammad said. "When we say we feel unsafe, when we say we're afraid, I feel like you should believe us."
Laura Poitras, the soft-spoken documentarian who helped Edward Snowden expose the mass surveillance being conducted by the government, said she is determined to pursue her work despite death threats. He new film about Julian Assange, "Risk," takes her right back into dangerous territory.
Also Read: Muslim American Olympian Ibtihaj Muhammad Feels 'Unsafe' in Trump's America (Video)
"There have been many times I have been afraid for my life," Poitras said. "But some things are possible only because you take risks."
The Wrap's Power Women Breakfast was all about possibility, about what we can do as women and human beings when we conquer our fear and pursue our passion.
Trump's offensive tweet about Mika Brzezinski stands in the starkest contrast to the inspiration and joy that occurred this morning, as women of consequence stood together and told their stories.
Watch the livestream here, if you missed it: https://www.facebook.com/thewrap/