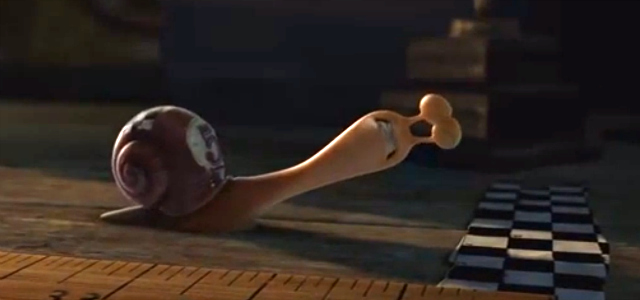 The newest trailer for "Turbo" has hit the web featuring Ryan Reynolds' eponymous garden snail who's got a need for speed.
As one might imagine, his fellow slow-crawlers don't quite endorse Turbo's crazy dream of winning the Indy 500. After all, it seems like the last thing a snail could do is win one of the biggest car races of the year — but a freak accident involving an encounter with nitrous oxide might just make that possible for little Turbo.
Also read: Netflix, DreamWorks Animation Stock Jumps After TV Shows Deal
The DreamWorks animated film also features the voices of Paul Giamatti, Maya Rudolph, Bill Hader, Ken Jeong, Snoop Dogg and Samuel L. Jackson.
"Turbo" races into theaters July 17.
Here's the trailer: