Catherine Hardwicke is moving from Forks, Washington to the Old West.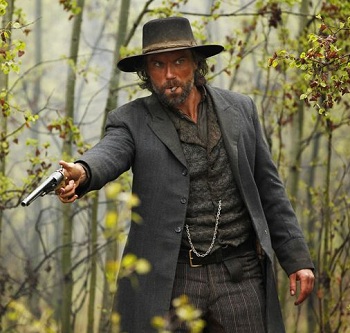 "Twilight" director Hardwicke has signed on to direct an episode of the upcoming second season of "Hell on Wheels," AMC confirmed to TheWrap.
Also read: "Hell on Wheels" Has AMC's 2nd Biggest Premiere With 4.4M Viewers
Hardwicke directs the fourth episode of the second season, which finds foreman Cullen Bohannan going to extremes in order to end a strike by the railroad employees.
Set in post-Civil War America, "Hell on Wheels" chronicles the construction of the first transcontinental railroad, with Anson Mount starring as Bohannan, a former Confederate soldier who attempts to exact revenge on the Union soldiers who killed his wife.
The second season of "Hell on Wheels" premieres Aug. 12 at 9 p.m.
EW.com first reported the news.