"Twilight" and Sylvester Stallone propelled Lionsgate to $37.8 million in profit for the third quarter of fiscal 2013, per its earnings announcement on Monday. The company, which produces television shows, such as "Mad Men," and film franchises, such as "The Hunger Games," had posted a loss of $1.4 million in the same quarter a year ago.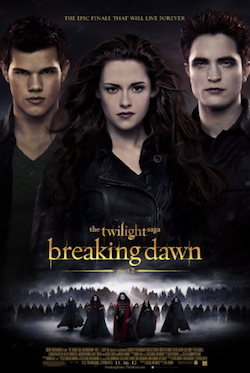 In this latest financial frame, it breezed past analyst expectations with earnings per share of $0.28 and revenue of $743.6 million. Analysts had predicted $0.16 EPS and revenue of $707 million.
Lionsgate's revenue is more than double what it was year before, due almost entirely to its film division. Total film revenue was $673.5 million, thanks to substantial revenue increases in both the theatrical and home-entertainment divisions.
Films like "The Expendables 2" and "Step Up Revolution" boosted the home entertainment division while the final installment of the "Twilight" franchise, "Breaking Dawn Part 2," anchored the theatrical side of things.
Lionsgate brought the "Twilight" franchise in-house when it bought Summit at the beginning of 2012. Disregarding costs from the continued payoff of debt for that transaction, Lionsgate made more than $52 million in the quarter.
"The quarter reflected not only the impact of our young adult franchises but strong contributions from the rest of our theatrical releases and our home entertainment and international operations," Lionsgate CEO Jon Feltheimer said in a statement. "Our revenue growth compared to the prior-year quarter was matched by continued strong EBITDA and free cash flow that will enable us to continue our focus on optimizing our capital structure and deleveraging our balance sheet."