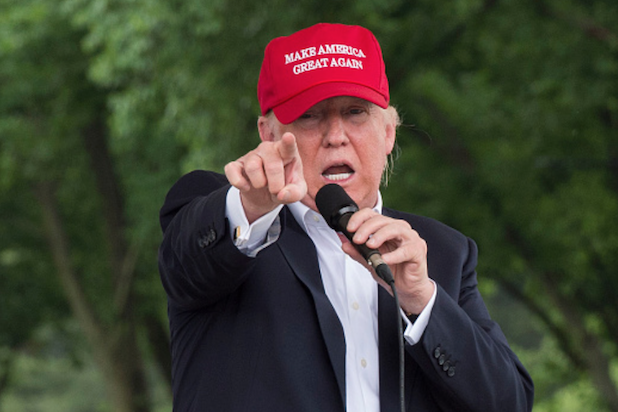 Donald Trump just ramped up his fight against Hillary Clinton in the general presidential election by hiring Ultimate Fighting Championship director of communications Steven Cheung to serve as the director of rapid response on his campaign team.
Cheung's focus will be on keeping the campaign up to date on breaking news and pushing back on "false or unbalanced reporting," according to a statement issued by the campaign.
Cheung has worked in communications on several campaigns, including the 2008 McCain-Palin presidential campaign, but his most recent gig was with the UFC.
Also Read: Donald Trump Blames 'Rigged System' for FBI's Hillary Clinton Email Decision
The news follows WME-IMG's announcement on Monday morning that it is acquiring UFC, with Silver Lake Partners and KKR will joining as new strategic investors, along with MSD Capital, L.P. and MSD Partners, L.P., which will provide preferred equity financing.
Trump also announced on Monday that Bryan Lanza has been named the campaign's deputy communications director for surrogates. Lanza will focus on organizing and mobilizing Trump supporters and making sure the campaign's "America First" message resonates with voters.
Lanza recently served as communications director of the non-profit Citizens United and has served as a chief of staff for members of the California State Assembly and Senate.