Universal Pictures holds a solid edge in box office market share as the midpoint of 2015 nears. The studio's "Jurassic World" passed Disney's "Avengers: Age of Ultron" as the year's highest-grossing film in North America on Friday.
But defending champ 20th Century Fox isn't ready to concede just yet, and Warner Bros. and Disney aren't giving up, either.
With the latest in the dinosaur-movie franchise gobbling up ticket sales, as well as success of "Furious 7," "Fifty Shades of Grey," "Pitch Perfect 2," the low-budget "Boy Next Door" and the even lower-budget "Unfriended," Universal has connected on all six of its releases, accounting for 23.9 percent of the year's domestic grosses.
Warner Bros. and Disney are virtually tied for second at 18.9 percent, and Fox is behind them with 13.5 percent of the year's receipts.
Also Read: 'Ted 2,' 'Jurassic World' and 'Inside Out' Could Make Box Office History
Universal is having its best year ever and appears to have plenty in the tank with "Minions," "Straight Outta Compton," "Steve Jobs," and Brad Pitt and Angelina Jolie's "By the Sea" still to come.
But Disney has "Star Wars: The Force Awakens" coming in December, which some analysts believe will hit the $2 billion mark globally. It has only three films rolling out before then, but they're heavyweights: Marvel's "Ant-Man" in July, the Steven Spielberg-directed "Bridge of Spies," starring Tom Hanks and written by Joel and Ethan Coen, in October, and Pixar's "The Good Dinosaur" in December.
Warner Bros. doesn't have a traditional tentpole movie this year (though it's loaded for 2016), but can't be counted out because it has a whopping 15 releases still to come. The best bets to connect significantly appear to be July's "Vacation" remake, the mob saga "Black Mass" with Johnny Depp in September and the Nancy Meyers-directed comedy "The Intern," which stars Anne Hathaway and Robert De Niro, also in September.
Also Read: Kerry Washington, Kate Hudson Exit Warner Bros. Thriller 'Unforgettable'
Fox is a dark horse, with 12 films coming in the next six months. Several appear on track to be hits and show breakout potential, including July's teen tale "Paper Towns," adapted from a bestseller by John Green ("The Fault in Our Stars"), September's "Maze Runner: The Scorch Trials" in September and the animated "Peanuts Movie" in November.
Fox also has two Christmas offerings: "Joy," which reteams David O. Russell with Jennifer Lawrence, Bradley Cooper and Robert DeNiro, and writer-director Alejandro Inarritu's "The Revenant," starring Leonardo DiCaprio and Tom Hardy.
The chart below, courtesy of Rentrak, offers a closer look at how the year has gone so far and what's in the works for the major players:
2015 Box Office Market Share – Year to Date (as of 6/24/15)
Also Read: 'Jurassic World' Takes Aim at 'Titanic' and 'Avatar' After Hitting $1 Billion at Box Office
1, Universal ($1.25B in domestic grosses)
So Far: Notwithstanding two Legendary flops, "Seventh Son" and "Blackhat," the studio is batting 1.000 with two billion-dollar blockbusters ("Jurassic World" and "Furious 7") and another that has the potential in Illumination Entertainment's animated "Minions."
Key Releases: We'll find out if Comedy Central TV star Amy Schumer is a movie star when her Judd Apatow-directed "Trainwreck" takes on "Ant-Man" next month. No matter how well its rivals do, if the Danny Boyle-directed "Steve Jobs" connects, draws awards attention and takes off, Universal will be hard to catch. If you doubt the studio is operating with confidence, how about slotting the Amy Poehler-Tina Fey comedy "Sisters" against "Star Wars: The Force Awakens."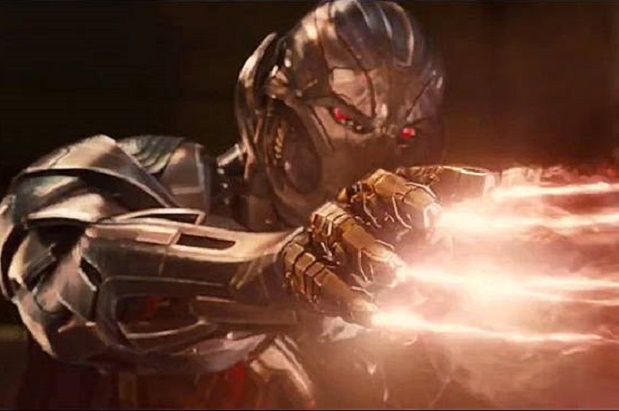 2. Disney ($995M)
So Far: Marvel delivered with "Avengers: Age of Ultron" and so did Pixar with "Inside Out." Director Kenneth Branagh's live-action fairy tale "Cinderella" was an important score, offsetting the disappointing original sci-fi tale "Tomorrowland."
Key Releases: "Star Wars: The Force Awakens" will be a monster, but only two weeks of it will count toward this year's grosses. Pixar's "The Good Dinosaur" should be strong, leaving Paul Rudd's "Ant-Man" and the Cold War spy saga "Bridge of Spies" as the potential difference makers.
3. Warner Bros. ($991M)
So Far: "Mad Max: Fury Road" with Tom Hardy and "San Andreas" with Dwayne "The Rock" Johnson were big wins, while "Get Hard" delivered domestically. "Jupiter Ascending," "Hot Pursuit," "Entourage" and "Run All Night," however, did not, with Will Smith's "Focus" being a push.
Key Releases: For the studio to be in the race at the end, it will require solid showings by "Magic Mike XXL," the "Vacation" remake, Ron Howard's drama "In the Heart of the Sea," "The Intern," and "Pan," with Garrett Hedlund, Amanda Seyfried and Hugh Jackman. The Two films from directors coming off indie hits, "Midnight Special" from Jeff Nichols ("Mud") and the boxing drama "Creed" from Ryan Coogler ("Fruitvale Station") could help, too.
Also Read: 'Magic Mike XXL' First Trailer Brings Channing Tatum's 'Bro Time' to Showtime (Video)

4. Fox ($715M)
So Far: "Kingsman: The Secret Service" was a very pleasant surprise, but Liam Neeson's "Taken 3" came up short of high expectations and it appears Melissa McCarthy's "Spy" will too, at least domestically.
Key Releases: "Paper Towns," "The Peanuts Movie" and "Maze Runner: The Scorch Trials" appear bound for glory. And if the rebooted superheroes of "Fantastic Four" or Ridley Scott's "The Martian" should break out and even one of the Christmas films connects, Fox could hold onto its crown.
5. Paramount ($277M)
So Far: There's not much to say with just three releases, one that clicked ("SpongeBob Squarepants: Sponge Out of Water) and two that didn't ("Project Almanac" and "Hot Tub Time Machine 2.")
Key Releases: Paramount's summer — and possibliy the next few years — will hinge on the performance of July's "Terminator: Genisys" and Tom Cruise's "Mission: Impossible 5 – Rogue Nation." And we'll see how much Jason Blum's "Paranormal" franchise has left when the 3D "Ghost Dimension" arrives for Halloween.
6. Lionsgate ($246M)
So Far: "Divergent: Insurgent" delivered, but it's clear now that the franchise will never match "The Hunger Games." "Age of Adaline" was a minor hit, as was CBS Films' "The Duff," but it got ugly after that with "Mortdecai," "Spare Parts," "La Mala" and "Child 44" all whiffing.
Key Releases: "American Ultra," with Jesse Eisenberg, Kristen Stewart and Topher Grace, could connect, and Vin Diesel's "The Last Witchhunter" might, too. But it's all about Jennifer Lawence's final go-round as Katniss Everdeen in "Hunger Games: Mockingjay – Part 2" at Thanksgiving.
Also Read: Lionsgate Execs Reveal Why 'Power Rangers' Was Banished to January; Future of 'Odyssey'
7. Sony ($217M)
So far: Kevin James' "Paul Blart: Mall Cop 2" and Kevin Hart's "The Wedding Ringer" were moderate hits, while "Chappie" and "Aloha" missed. It's been a tough run for the studio, which hasn't had a film top $300 million globally since "22 Jump Street" last June.
Key Releases: Things will get more interesting — and could get much better — for Sony in the second half. Among the 13 films to roll out are: "Pixels," which teams Adam Sandler with James in July; Diablo Cody's Meryl Streep rocker "Ricki and the Flash" in August and Joseph Gordon-Levitt in the Robert Zemeckis-directed highwire thriller "The Walk" in October. Presume the James Bond epic "Spectre"and "Hotel Transylvania 2" will be hits. Jack Black's family film "Goosebumps" lands in October and, if it works, it could launch a franchise. On Christmas Day it will be Will Smith in the NFL saga "Concussion," but before that we get "The Seth Rogen/Joseph Gordon-Levitt Xmas Movie," from the gang that brought us "The Interview."
8. The Weinstein Company ($189M)
So Far: David Heyman's British import "Paddington Bear" was a nice surprise and Helen Mirren did it again with "Woman in Gold," but "Eva" didn't stay long.
Key Releases: Awards fare is TWC 's specialty and this year's standard bearers are the John Wells-directed comedy "Adam Jones" with Bradley Cooper, Emma Thompson and Lily James ("Cinderella") and the Todd Haynes drama "Carol." It's a period romance starring Kyle Chandler, Cate Blanchett and Rooney Mara, who tied for Best Actress honors in Cannes. There's also "Hateful Eight," a Western from Quentin Tarantino on Christmas Day. Before that, there is Antoine Fuqua's Jake Gyllenhaal boxing drama "Southpaw" in July, the animated "Underdogs" in August and "No Escape," an action film with Owen Wilson, Lake Bell and Pierce Brosnan, in September.
9. Relativity Media ($74M)
So Far: Horror films "Woman in Black 2: The Angel of Death" and "The Lazarus Effect" and Kevin Costner's race relations drama "Black or White" all landed in the mid-$20 million range.
Key Releases: The best bet for a breakout looks to be "Masterminds," a crime comedy that stars Jake Galifianakis, Kristen Wiig and Owen Wilson arriving in August. Also meriting a look are the Natalie Portman Western "Jane Got a Gun" in September, the Melissa Rauch comedy "The Bronze" in October and the Halle Berry thriller "Kidnap" in October.
Also Read: Two Relativity Board Members Resign After Clash With CEO Ryan Kavanaugh
10. Focus Features ($60M)
So Far: Low-budget horror film "Insidious: Chapter 3" made money, but three small films with well-known stars didn't: Jude Law's "Black Sea," Morgan Freeman and Diane Keaton's "5 Flights Up" and Julianne Moore's "Maps to the Stars."
Key Releases: Kate Winslet stars in Alan Rickman's second directing effort "A Little Chaos" this month, Ryan Reynolds and Ben Kingsley star in the sci-fi thriller "Self/Less" in July and Alicia Vikander and Eddie Redmayne topline "The Danish Girl," directed by Tom Hooper ("Les Miserables"), in November. The action film "Cop Car" opens in August and offers a peek at the work of John Watts, the new "Spider-Man" director.