Univision reported growing quarterly revenue and net income on Thursday, as its chief reiterated his prediction that the Spanish-language television giant would become the top-rated TV network in the U.S. within five years -- regardless of language.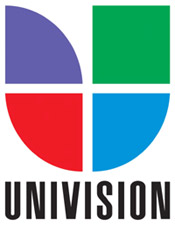 The company said revenues increased 11.8 percent (to $576.7 million) during the fourth quarter, while adjusted operating income increased 23.2 percent (to $259.4 million).
"The impact of Univision now having more exploitable content than ever before, both through our in-house efforts and from our expanded programming agreement with our most important partner, Televisa, cannot be underestimated," CEO Joe Uva said in announcing the quarterly results on Thursday, "nor can the upcoming release of the 2010 U.S. Census results, which are sure to spell out the rapid growth and enormous influence of U.S. Hispanics."
Uva noted that Univision was the only major broadcast network to increase its audience in primetime among adults 18-34 and 18-49 during the quarter, while ABC, CBS, NBC, FOX and CW all experienced declines.
More from the earnings release:
For both the fourth quarter and the full year 2010, Univision maintained its position as the #5 network in the country, regardless of language, in primetime among Adults 18-49 and Total Viewers 2+ while also ranking fifth in primetime among Adults 18-34.
During a conference call with investors, Uva said Univision would pass all of them in the ratings within five years -- a prediction he's made before.