With still one more week to go until the Martin Luther King Jr. holiday and the release of Universal's "Glass," the January box office is expected to be relatively quiet in its second weekend. Despite the release of three new films, ticket sales will be mostly driven by holiday holdovers.
The film expected to be the top new release in this frame is STX/Lantern Entertainment's "The Upside," an American remake of the 2011 French film "Intouchables" starring Bryan Cranston and Kevin Hart. The film was supposed to be released in March of last year, but was postponed after its original distributor, The Weinstein Company, filed for bankruptcy after multiple people accused Harvey Weinstein of sexual abuse.
---
Also Read:
Bryan Cranston Calls Playing Disabled Character in 'The Upside' a 'Case of Catch-22'
---
This past August, Lantern Entertainment, the label created after Lantern Capital purchased TWC's assets, struck a partnership with STX to distribute the film. Releasing on approximately 3,080 screens, the dramedy is projected for a $10 million opening.
"The Upside" stars Hart as an ex-convict who charms his way into a job as caretaker for a paralyzed billionaire played by Cranston, with the two forming an unlikely friendship. Nicole Kidman also stars in the film, which is directed by Neil Burger from a script by Jon Hartmere. Early reviews have been mixed, with a current Rotten Tomatoes score of 58 percent.
Also releasing this weekend are Columbia Pictures' family drama "A Dog's Way Home" and the Entertainment Studios sci-fi film "Replicas." "A Dog's Way Home" stars Ashley Judd and Edward James Olmos in the story of a dog who goes on a 400-mile journey to reunite with its owner. Releasing on 3,090 screens, the film is projected for a $9-10 million opening against a reported $18 million budget.
---
Also Read:
STXFilms Lands Global Rights to Kevin Hart, Bryan Cranston Film 'The Upside' From Lantern Entertainment
---
"Replicas" stars Keanu Reeves as a synthetic biologist who loses his family in a car accident and rebels against both the government and scientific ethics with a desperate experiment to recreate them. The film is projected for a $4-7 million opening, and does not yet have a Rotten Tomatoes score.
This weekend will also see a nationwide expansion of the Ruth Bader Ginsburg biopic "On the Basis of Sex," which stars Felicity Jones and Armie Hammer and is being distributed by Focus Features. Opening in limited release on Christmas Day, the film is currently on 112 screens and has grossed $3.8 million. That includes $1.6 million this past weekend, or a per screen average of $14,370.
Top 10 Box Office Predictions for 2019 (Photos)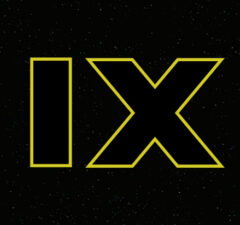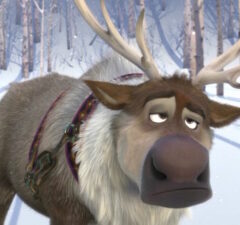 (Tap photo and swipe to view gallery)