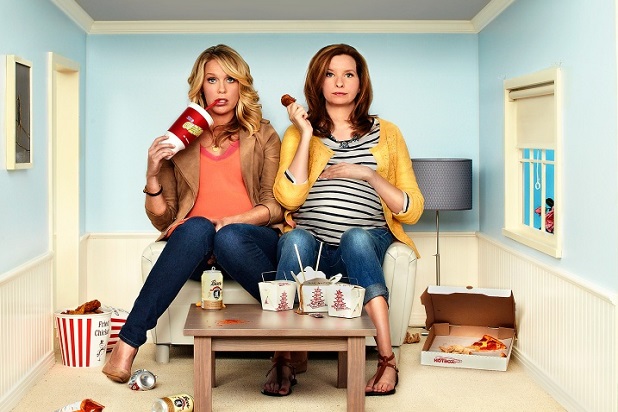 USA Network's upcoming comedy "Playing House" will premiere April 29 at 10 p.m., with back-to-back episodes, the network said Friday.
The series will slide into its regular 10:30 p.m. timeslot the following Tuesday.
Also read: 'Drop Dead Diva's' Carter MacIntyre Joins USA Comedy 'Benched'
The series stars "Best Friends Forever" duo Jessica St. Clair and Lennon Parham as Maggie Caruso and Emma Crawford. The two childhood friends team up to raise Caruso's baby, after Caruso discovers that her husband has been having an online affair with a muscular German woman.
Meanwhile, Crawford must confront the past that she abruptly left behind thirteen years ago — her first love and local cop Mark (played by Keegan-Michael Key), her prim-and-proper mother ("Malcolm in the Middle" alum Jane Kaczmarek) and a small town that she's never felt comfortable in.
Also read: 'Daily Show's' Larry Wilmore to Guest on USA's 'Playing House'
Brad Morris ("Seeking a Friend for the End of the World"), Zach Woods ("The Office") and Gerry Bednob ("The 40-Year-Old Virgin") are also among the cast for the single-camera comedy, with a host of guests including "Saturday Night Live's" Bobby Moynihan, Lindsay Sloane ("Horrible Bosses") and Jason Mantzoukas ("The League") slated to appear.