Will Variety move its headquarters at 5900 Wilshire Blvd. to the Herbalife building in Inglewood, where its new owner Penske Media Corporation is based? That's what an individual close to PMC CEO Jay Penske has told TheWrap.
The move along the 405 might be un-sexy, but it would not be terribly surprising given the $1 million per year lease on the Miracle Mile high rise emblazoned with Variety's red-lettered logo. The lease expires on Feb. 28, 2014, according to the building owner.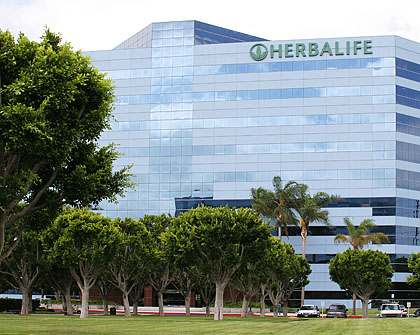 Also read: New Variety Owner Jay Penske Slashes One-Quarter Staff
While the change might be economical, it wouldn't be terribly Hollywood. The move would take the iconic trade paper's editorial staff squarely out of the 30-mile-zone that defines the entertainment industry, making meeting sources much more laborious.
"We'll be taking a lot less meetings," predicted one Variety insider.
Variety, which installed the red neon sign at the top of its current 31-story location in 2008, hardly needs all that space, given the layoffs of about 30 of its staff in recent weeks and the departure of MarketCast, the research company which sublet office space from Variety and was sold earlier this year by Reed Elsevier.
Penske Media currently leases a floor in the 15-story Herbalife tower in Inglewood, near LAX, where the company houses its group of digital publications, including Deadline and Hollywood Life. (Most of Deadline's editorial staff works remotely.)
However, Inglewood is far from the Beverly Hills and Hollywood offices of many of the subjects Variety covers. The Miracle Mile location is home to a number of Hollywood-centric media outlets, including E! Entertainment Television, CBS Radio, Fox Television Animation, the Hollywood Reporter and OWN: the Oprah Winfrey Network.
PMC did not respond to Wrap calls or emails seeking comment.
Sharon Waxman contributed reporting to this story