The Velvet Underground has been dealt a minor defeat in its lawsuit over the iconic banana graphic that graced the cover of its 1967 debut album "The Velvet Underground & Nico."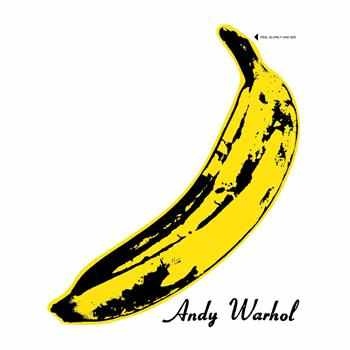 A judge in U.S. District Court in New York on Friday shot down part of the pioneering rock group's complaint against the Andy Warhol Foundation for the Visual Arts. Judge Alison Nathan dismissed the group's request for a declaration that the Foundation has no copyright claim to the banana design, which was designed by Warhol.
In her decision, Nathan said that, since the Warhol Foundation had entered a covenant not to sue the group for copyright infringement over the image, there is no "justifiable controversy between the two parties" over the design.
In its complaint, the band contended that the banana graphic existed in the public domain, since neither Warhol nor anyone else had ever filed a copyright notice for the image.
Pop artist Warhol, who served as a mentor of sorts for the band in its early days, died in 1987.
The request — which was filed after an attorney for the Warhol Foundation sent a letter to the group claiming that it was violating copyright by using the image — was dismissed without prejudice, meaning that it can be filed again.
The trademark claim over the design, which is the bulk of the group's complaint, still stands.
The Velvet Underground's attorney, Clifford James, told TheWrap that the group intends to proceed with its trademark claims, and that Judge Nathan's ruling Friday had no bearing on those claims.
"We respectfully disagree with the Court's decision. But that decision, which is without prejudice, does not relate to any of the Velvet Underground's claims that the Warhol Foundation infringed the Velvet Underground's trademark rights in the Banana design — which is chiefly what the case concerns," James said. "All the decision does is permit the Warhol Foundation to avoid a present determination that it has no copyright in that design because Andy Warhol never copyrighted it. The Velvet Underground is confident it will prevail on its trademark claims."
The group initially filed suit in January 2011, complaining that the Foundation had allowed the banana image to be used for a series of iPhone and iPad cases. According to the complaint, the use of the image create the false impression that the group endorses those products.
"[T]he symbol has become so identified with the Velvet Underground and its members as a group … that members of the public, and particularly those who listen to rock music, immediately recognize the Banana design as the symbol of the Velvet Underground," the complaint reads in part.
The Velvet Underground, fronted by Lou Reed, broke up in 1973. Though "The Velvet Underground & Nico" failed to achieve commercial success, it has since been hailed as one of the most influential albums in rock history, with Rolling Stone naming it the 13th Greatest Album of All Time in 2003.
Pamela Chelin contributed to this report