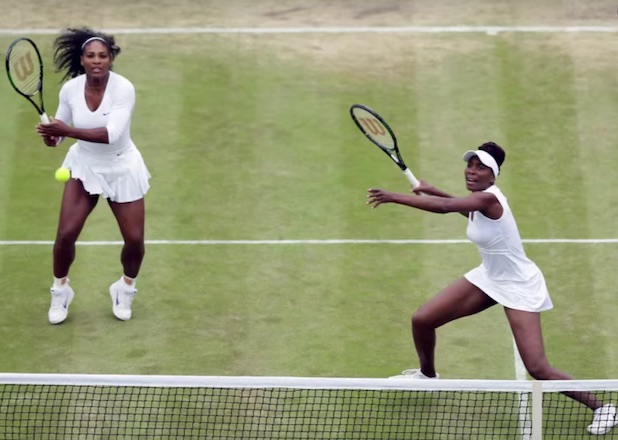 This just was not a good Olympic year for tennis champs Serena and Venus Williams. They have never lost an Olympic doubles match — until Sunday.
Following Venus' disappointing loss to Belgium's Kirsten Flipkens in singles Saturday, the sisters were bested by their first-round doubles opponents, the Czech Republic's Lucie Safarova and Barbora Strycova, on Sunday. While the Williams sisters had never lost a match as a pair, Safarova and Strycova had never won as a pair.
In Sunday's Olympic face-off, Safarova and Strycova outscored the Williams sisters in two sets, 6-3 and 6-4, winning the match and advancing to the next round.
Also Read: Serena Williams Wins Wimbledon, Ties Grand Slam Title Record
"We played terrible, and it showed in the results," Serena told AP. "I wasn't playing the way I needed to play. I wasn't crossing the way I need to cross."
She went on to tell reporters: "I wouldn't stay it's devastating… we had a chance to compete for our country, we did the best that we can. We had a blast out there. We've had so many Olympic doubles golds, so many grand slam championships. It's been unbelievable."
Coming into the match, the American duo was seeded in the number one spot, with their 14th Grand Slam championship together at Wimbledon just a month earlier. Also to their advantage, their three Olympic gold medals for doubles earned in Sydney (2000), in Beijing (2008) and London (2012).
Also Read: Serena Williams Takes Throne as Sports Illustrated 2015 Sportsperson of the Year (Photo)
Safarova and Strycova, on the other hand, were a last-minute pairing. Strycova stepped in for Karolina Pliskova, who pulled out of the competition. And, Safarova and Strycova had only played one match as a team — which they lost — before Sunday's win against the Williams.
When they learned they'd be facing the Williams sisters, the first thing that came to for the Czech team was: "The draw could be better." And then they got a good laugh out of it.