Last Friday might not be a day that will live in infamy for "Hawaii Five-0," but it certainly created its headaches for the show.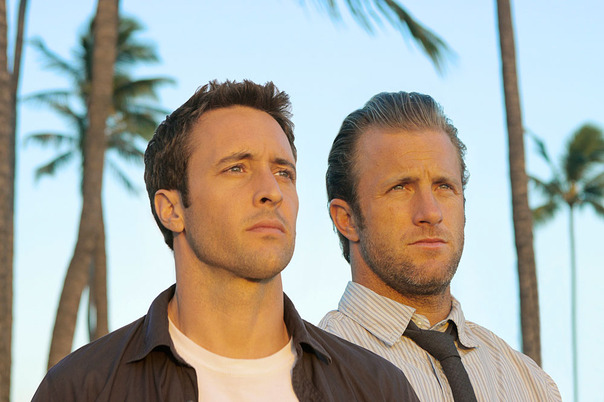 The veterans group the Greatest Generation Foundation is refusing to accept an apology from the series' executive producer after crew members for the show allegedly disrupted the group's visit to Honolulu's National Memorial Cemetery of the Pacific.
Also read: Veteran's Day: Spike TV Launches Website, Campaign to Help Veterans Find Work
The foundation had arranged a trip to the cemetery for 23 Pearl Harbor survivors to commemorate the 70th anniversary of the Pearl Harbor attacks — and claimed that the crew was disrespectful during their visit. (The incident occurred on Dec. 9, two days after the 70th anniversary of the attack that lured America into World War II.)
According to the Hawaii Reporter, foundation board member Steffan Tubbs said that the crew refused to halt production during the veterans' event — including the playing of the National Anthem and "Taps." Tubbs said the crew trampled over graves and demanded that he leave the area. He said a crew member also "shushed" the veterans during a rose-laying ceremony.
"It was a disgrace," Tubbs fumed.
Tubbs' account prompted an apology from "Hawaii Five-0" executive producer Peter Lenkov.
Lenkov denied that the crew continued production during the National Anthem and "Taps," adding: "Our production crew is 80 percent staffed with local Hawaiians, many with ties to the military. We recognize the privilege of filming in Hawaii and we are acutely aware of the deserved respect for its culture, history and the reverence that should be afforded to all of our veterans, particularly those who served so nobly in Hawaii and at Pearl Harbor. Furthermore, the series we produce carries a demonstrative pro-military message.
"Any rudeness by our staff can only be attributed to haste to finish our work, not a lack of respect for men and women who have served and sacrificed for their country," Lenkov continued. "And for that, too, we sincerely apologize to any that were offended."
Lenkov's explanation failed to sway the veterans' group, however. On Wednesday, Greatest Generations Foundation president and CEO Timothy Davis issued a seething statement to Lenkov and the series.
"While we would like to accept the apology provided by Peter Lenkov, it seems to us to be little more than a list of excuses for CBS' actions and a couple reasons why we should either discontinue or feel guilty about making such actions known," the group said in a statement. "CBS purports to be a conservative network that honors veterans, yet this behavior stands in blatant contrast to Lenkov's statements of patriotic sentiments.
"[A]n apology for giving offense is not an apology for offensive action," the statement continues. Davis asks that Lenkov "apologize to each of the veterans for what happened, not how our veterans felt."