Nina Diaz has been promoted to head of of unscripted for MTV and VH1.
She will continue to report to Chris McCarthy, who recently was named president of MTV, VH1 and Logo.
In her new role, she'll oversee the development and production of all unscripted programming for both brands. Most recently, Diaz served as executive vice president and head of reality programming at VH1.
"Nina has made a career of developing big, bold series that cut through and emerge as cultural touchstones, from 'Martha and Snoop" to 'Cribs' to the most successful seasons of 'Love and Hip Hop,'" said McCarthy in a statement. "I couldn't ask for a better partner, and I'm thrilled she'll be taking on this expanded role and building on her incredible legacy at MTV and VH1."
The promotion comes a day after MTV original programming chief Michael Klein exited the company just six months into the job. The network has been without an unscripted chief since Lauren Dolgren vacated the post in June.
Diaz joined VH1 in 2014 as SVP of East Coast development, and was named unscripted head in June. She began her career at MTV, where she was involved in the launches of "Cribs," "My Super Sweet 16" and "The Osbournes."
Evolution of MTV: From Buggles to 'Teen Wolf' (Photos)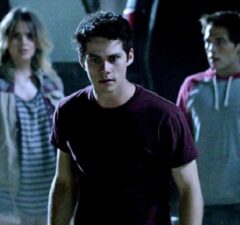 (Tap photo and swipe to view gallery)